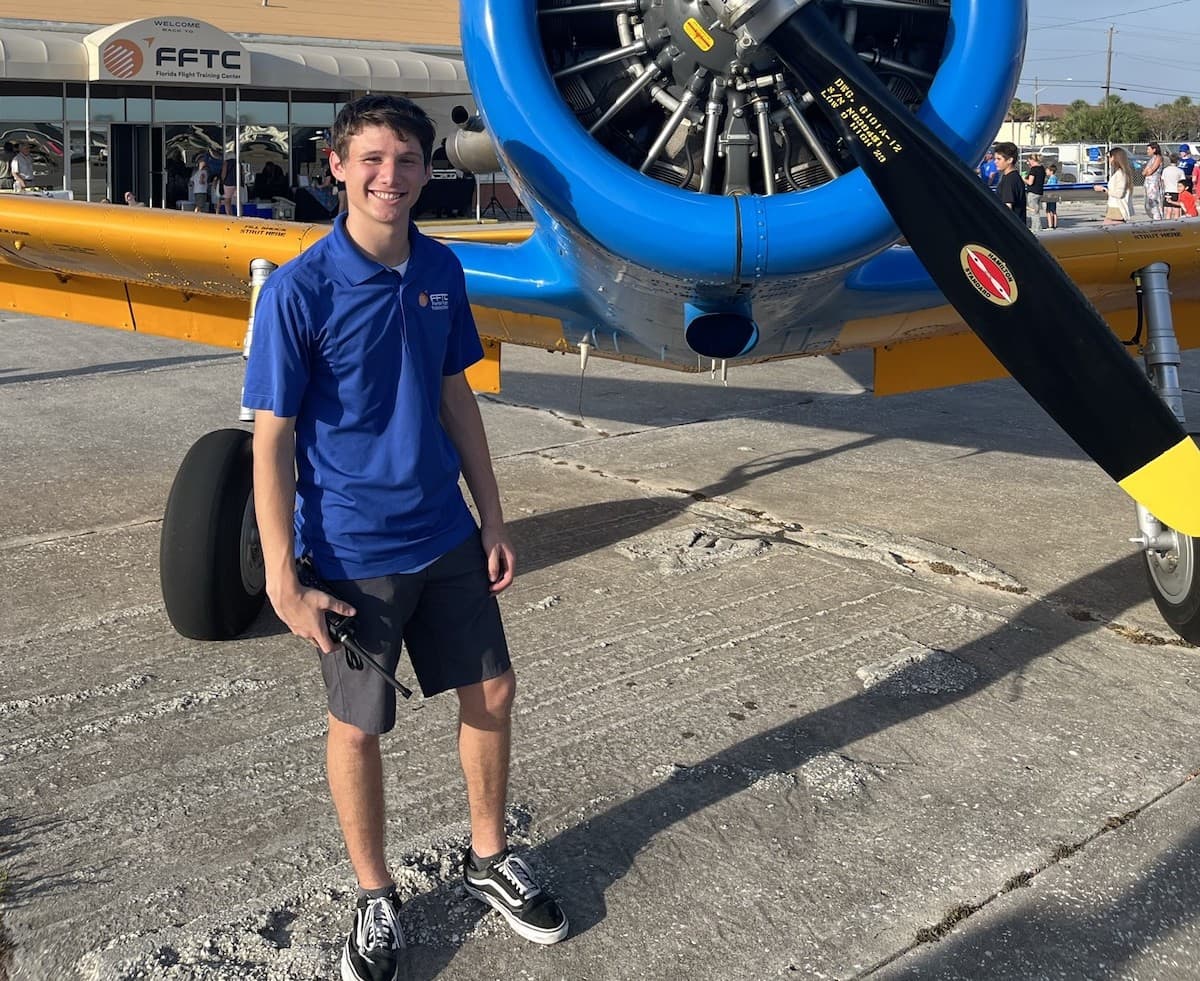 Entrepreneurialism isn't for everyone. Founding a business of any type takes vision, planning, commitment, and grit.
Running that business and growing it to maturity is another thing entirely. The problems never stop coming. Challenges abound. And there's the rub.
Many who get the itch to start an endeavor of some sort get stuck in the dream phase of the operation. They imagine, they speculate, but rarely get much beyond that point.
As the issues that need to be addressed build in number and complexity, most of us fall by the wayside. We give up. The climb seems too steep. The risks too high. And so our dreams remain that, just dreams — imagined opportunities we fail to pursue with enough vigor to bring them to fruition.
Often our limitations in this arena are self-imposed. We conceptualize the benefits of our idea but can't find the gumption to follow through. I get it. Building anything from the ground up is difficult. Whether you're starting a small flight school, a maintenance business, a management outfit, or any other service organization, the list of tasks continues to grow while the manpower and funding available may not. We become overwhelmed and quit.
Quitting is easy. It may even be alluring. If we give up, all our problems go away. There are no more financial challenges to meet. No more scheduling problems. By packing it in we have the benefit of feeling good about ourselves for trying, even though we never really did make any meaningful progress.
Giving up can be a relief. Whew, we dodged a bullet there, huh?
Then again, progress comes with effort. Knowledge comes from admitting ignorance, then making a real effort to fill that enormous gap in our education. For those who muddle through making mistake after mistake, who resolve one issue at a time with the full awareness that more trouble waits just around the corner, those are the giants of any industry who make our world a better, safer, more productive place to live.
All these thoughts wandered through my head the other day as I sat on a couch in the lobby of the Florida Flight Training Center in Venice, Florida. Beside me sat Ace Kehoe, a 16-year-old high school senior who has been laboring diligently to put together an Aero Club for his fellow high school students.
Now, it stands to reason that a teenager who isn't old enough to schedule his private pilot check ride probably doesn't have the business acumen necessary to start a non-profit entity and do it correctly. He's aware the FAA and the IRS will both take note of his fledgling group, with potentially dire consequences if he goes it alone and makes a mess of the whole thing. That suggests Ace is sharper than the average bear. He's a little lost and he knows it.
By the way, noting that Ace is in over his head is not a criticism. Rather it's an acceptance of his intelligence. Every one of us would do well to recognize our limitations and seek guidance to rectify those areas of ignorance. Ace has done just that. That's why he brought me in to speak to the two dozen or so assembled club members to provide some direction, maybe a bit of inspiration, and a dash of a motivational message.
Sitting across from Ace and me was a local lawyer my young friend invited to sit in on our meeting. The lawyer, a student pilot himself, has offered to fill out and file the appropriate paperwork that will establish the club as a legal entity in the state of Florida. He's made it clear his time and effort will be pro bono (at no charge) to the club. They're only responsible for paying the modest filing fees.
This is where any prospective entrepreneur might sit up and take notice. If a 16-year-old kid can plan out the basics of an Aero Club, seek out the professional assistance necessary to confidently set it up in a way that will pass muster with the authorities he'll have to deal with, and build a membership that actively wants to help pull the wagon — well, the rest of us can probably do it too.
Not only could we follow in Ace's footsteps, it is at least worth considering the possibility that maybe we should.
The Aero Club has plenty of holes in it at this point. They haven't settled on a name yet. Their entire nest-egg is just $500, pledged to fund the formation of the group by EAA Chapter 1285, which is based in Venice.
I first met Ace at a meeting of that chapter when I was invited to speak to their membership. That partnership has real value to both sides of the equation. But then, that's true of most good partnerships. One supports the other to the mutual benefit of both.
If I were to make a bet on Ace and his plans, I would be perfectly comfortable putting my money up for him being successful. A year from now he will be just 17 years old. But he'll have a functioning non-profit Aero Club, a room full of friends to work with and learn from, a series of new relationships both personal and professional, and a clear understanding that he truly can do anything he puts his mind to.
That's a big win in my book. That kid has drive. Ten years from now I imagine there will be a long line of businesspeople who will be willing to let him take the wheel of their operation based on the lessons he's learning now and the experience he'll gain along the way.
The irony is this Aero Club stuff isn't just about aviation. It's about growing a population of competent, confident young men and women who have the ambition, the skills, and the education to become whatever they choose to be. And that ain't a bad thing.