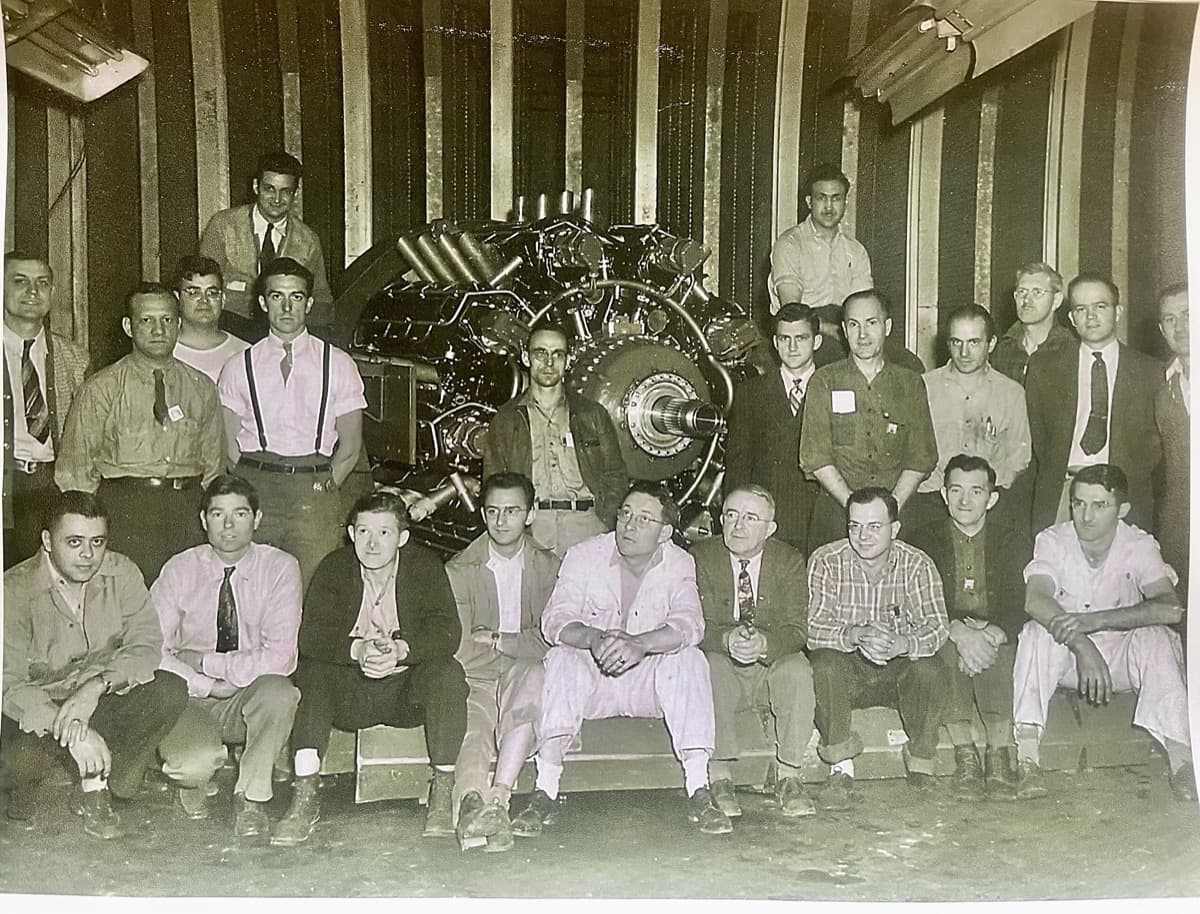 When Joy Hobbs sent in a photo of her grandfather and his co-workers by Lycoming's XR-7755-3 engine, it attracted a lot of comments from General Aviation News readers.
First of all, I'd like to thank those readers who submitted comments to the Letters to the Editor column regarding "The men who built the largest piston engine in the world" that Lycoming built in the mid 1940s.
Just to clarify: This was not the largest engine ever built as was pointed out by one of our readers. It was, however, the world's largest aircraft engine ever built at that time.
The thing that has always amazed me is the fact that this massive engineering feat was done without computers, Cad/Cam systems, and the many other technical devices that are commonplace in our industry today.
This engineering design took place over a relatively short period of time — 1944 to 1946 — and was done using only good engineering practices and a slide rule.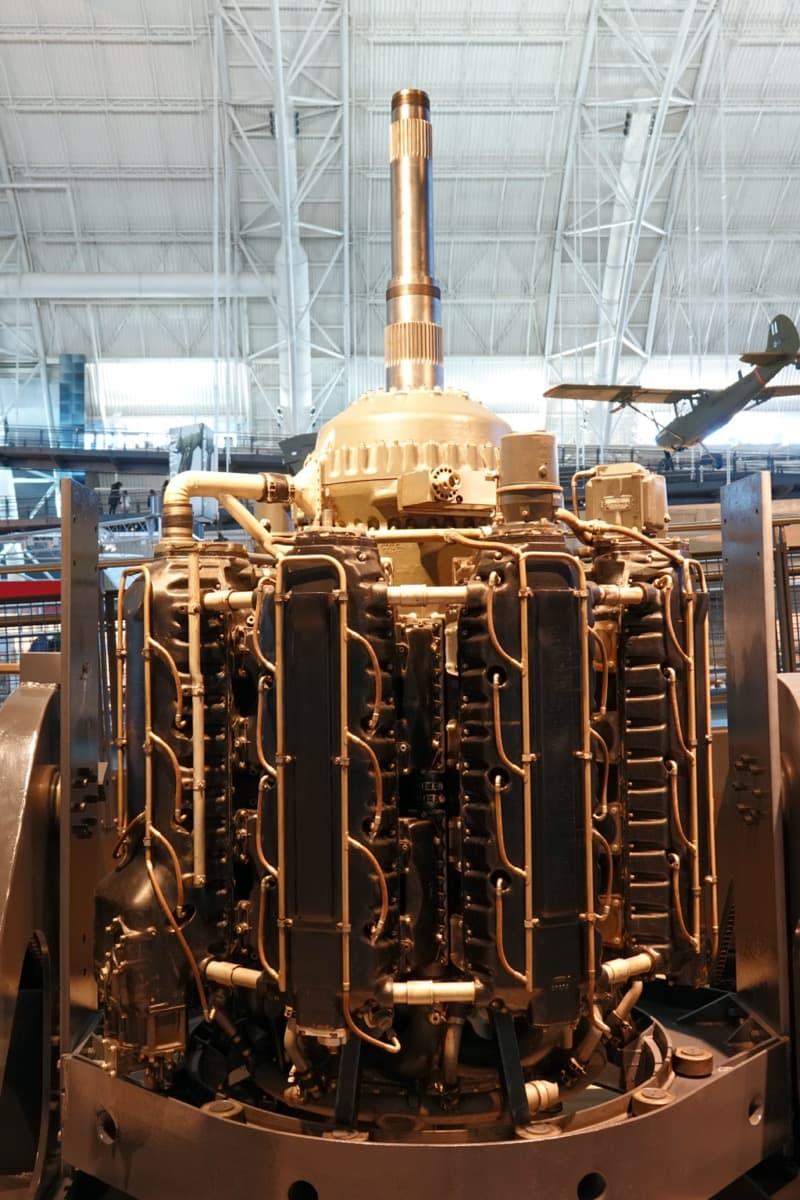 As I may have mentioned in the past, my dad was a member of the engineering group. As a draftsman, one of his jobs was to lay out the reduction gear assembly for the blueprints that would be made as a part of the assembly process.
I'm fortunate to have a copy of those blueprints, along with one of the intake valves used in the engine. Since most of you are familiar with the intake valves currently being used in today's aircraft engines, I'm sure this photo will come as a shock.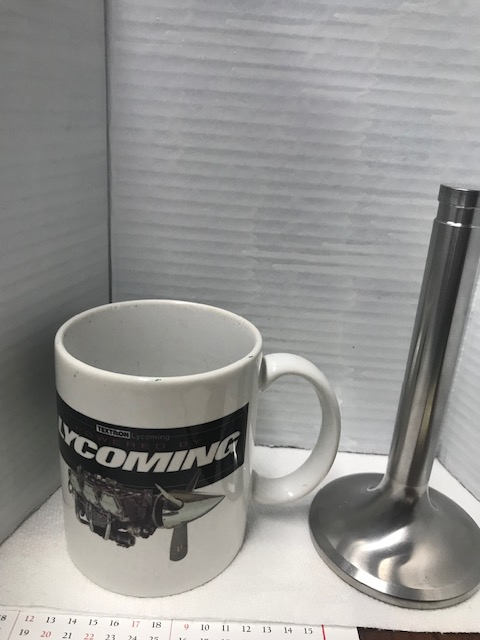 The dimensions for this XR-7755 valve look like this: The valve stem is 6.5 inches long and the stem diameter is ¾ of an inch. The actual valve face measures 3-¼ inches across.
Each one of these intake valves weighed approximately 1.2 pounds. Taking that weight into consideration, it's not difficult to understand why the dry weight of this monster engine was about 6,000 pounds.
As we know, this engine was initially designed for installation on the Convair B-36 bomber. It was a tremendously large aircraft that would have had six of these gigantic engines installed. I can't even begin to estimate the total gross weight of the aircraft we're looking at here.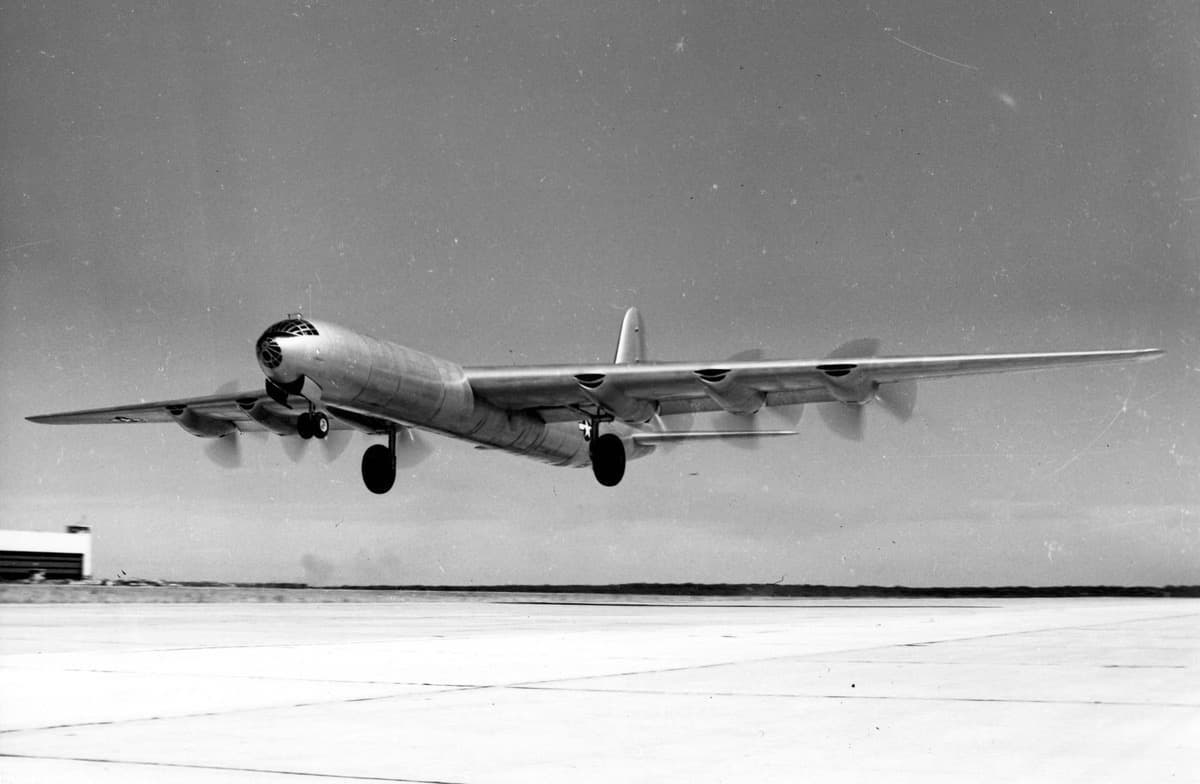 If the XR-7755 weighed 6,000 pounds dry and we now add the engine oil (I never heard the total gallons), we're looking at some pretty big numbers. Since the XR-7755 was a liquid-cooled engine, we'd also have to add the weight of the liquid coolant to the equation as well.
Again, I have never heard any weight figures for the coolant fluid, but I know to keep the engine temperature within its operating limits, the coolant pump had a capacity of providing 750 gallons per minute.
As I mentioned in some of my previous writings about this engine — and to give you some perspective of this capacity — you could nearly fill a standard railroad tank car in about 10 minutes. This 750 gpm capacity is very similar to present-day fire truck pumpers.
Just take a moment and think about this: This engine featured nine dual-lobe overhead camshafts, which shifted axially for takeoff and cruising efficiency, and a two-speed, geared, dual-rotation propeller drive.
When you stop and think about it, this was one heck of an undertaking for Lycoming and the people involved in the program. I consider myself so fortunate to have been able to work alongside some of these great team members during my time at Lycoming.
It's too bad that these engines weren't retained as an example of what could be accomplished during that time period in history. The sole surviving engine is on display at the National Air and Space Museum's Steven F. Udvar-Hazy Center in Chantilly, Virginia.
I must say that while this exhibit is something to see, I wish the engine was actually mounted in a horizontal position rather than the present vertical configuration to give viewers a better perspective of how large this engine actually is. Its present display configuration may be due to space limitations, but regardless, if you ever get the chance to visit the facility, I can guarantee you'll find it educational and informative.
Oh, one more thing before I close. My dad told me that there was a target date to complete various stages of this engine and if that date were met, the entire group would get a bonus amounting to one week's pay.
Fortunately, my dad was in a group that met the date, and he was rewarded with one week's pay for a total of $15!