The FAA has awarded Mid-Continent Instruments an Approved Model List (AML) Supplemental Type Certificate (STC) to the company's MD835 Lithium Emergency Power Supply.
The MD835 Emergency Power Supply is the first Lithium Nanophosphate battery to be AML STC approved by the FAA for use in Part 23 aircraft, according to company officials. This TSO C179 certified battery supplies 24.5 VDC power for critical and standby equipment and maintains full capacity by recharging during normal flight operations. The AML STC includes a list of 30 aircraft, including the Beechcraft King Air 90, 200 and 300 series, Beech 1900, Beechcraft Premier and Cessna Citation 501, 525A and B models.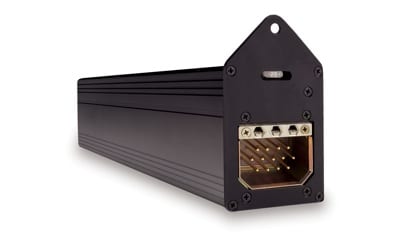 "This is a great accomplishment by the Mid-Continent Instruments team of engineers who worked on this project using state-of-the-art technology," said Tom Genovese, director of sales. "It gives owners of these aircraft an easy-to-install, lower-cost-of-ownership option for their standby battery requirements."
As a direct replacement for the legacy lead-acid-powered L-3 PS-835, Mid-Continent Instruments' MD835 standby battery utilizes the same mounting rack, wire harness and flight deck ARM/OFF/TEST switch. This new design weighs in at 4.8 pounds — more than 8 pounds lighter than competing products, he added.
Maintenance intervals for the MD835 are every two years, compared with legacy lead-acid designs' yearly capacity check. The MD835 also has a life expectancy of 10 years, company officials noted.
The MD835 standby battery is one in the company's new line of True Blue Power products, which are designed and manufactured by Mid-Continent Instruments. Current production includes aircraft inverters and emergency power supplies, to be followed by batteries.
Mid-Continent Instruments' MD835 Emergency Power Supply is currently available from approved avionics dealers and the following Mid-Continent Instruments distributors: Adams Aviation Supply Co., Avionics International Supply, Dallas Avionics, EDMO Asia Pacific Pty. Ltd., EDMO Distributors, Global Aviation + Piper Parts GmbH, Hawker Pacific Pty. Ltd., Merrill Field Instruments, North American Distributors Inc., Precision Avionics & Instruments, Precision Heliparts Inc. and Sun Aviation.
For more information: 316-630-0101 or MCICo.com.