That's how much a chance at this Sweepstakes airplane will cost you — this Kitfox III was built by teens from Aviation Explorer Post 491 out of Birmingham, Ala.
The Explorer Scout program, an offshoot of the Boy Scouts of America, is open to boys and girls in their teens.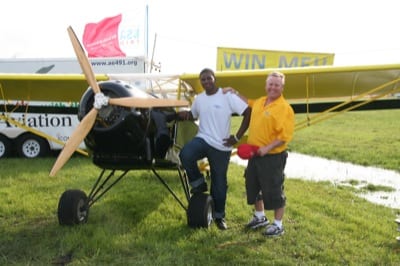 Jeffery Mannien, 16, (left) discovered he has a talent for fabric work during the project. He plans a career in aeronautical sciences and already has chosen Embry-Riddle Aeronautical University for college. According to Lance Akers, the director of marketing for the post, the proceeds from this sweepstakes will be rolled right into the next project or will be used to start other explorer posts.
For more information: www.ae491.org