Aircraft Owners and Pilots Association (AOPA) President Craig Fuller has been elected to a two-year term as chairman of RTCA, Inc., the corporation that is charged with developing consensus-based recommendations regarding communications, navigation, surveillance, and air traffic management system issues for the FAA.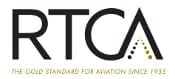 Fuller takes over from Agam Sinha, a senior vice president of The MITRE Corp. Joining him on the 2012 board of directors are: Nick Calio, president and CEO of Airlines for America; Ed Bolen, president and CEO of the National Business Aviation Association; Margaret Jenny, RTCA president; and Sinha.
"I look forward to continuing the important work of RTCA, especially as the organization continues the important work of advising FAA on critical air space issues including NextGen, the Global Navigation Satellite System, and Free Flight Implementation," said Fuller. "I have found RTCA is the place where the aviation community gathers to develop an understanding around complex issues and build the necessary consensus in recommendations to move the community forward."
For more information: RTCA.org or  AOPA.org
People who read this article also read articles on airparks, airshow, airshows, avgas, aviation fuel, aviation news, aircraft owner, avionics, buy a plane, FAA, fly-in, flying, general aviation, learn to fly, pilots, Light-Sport Aircraft, LSA, and Sport Pilot.