ORLANDO, Fla. — On Monday, Nov. 11, Mike McKenzie, founder of Vision of Flight, hopes to give some long overdue recognition to a group of African-American World War II  pilots. Known as the Red Tail Pilots, these Tuskegee Airmen played a quintessential role in U.S. aviation history in spite of the racial discrimination they faced at the time. While the Tuskegee Airmen were collectively awarded a Gold Medal by Congress at a 2007 ceremony in the U.S. Capitol rotunda, the Red Tail Pilots have yet to receive such an honor.
That will change on Nov. 11 when the City of Orlando, the Orlando Science Center and Vision of Flight dedicate a Red Tail Pilots Monument at the Orlando Science Center. According to organizers, 12 of the original Red Tail Pilots will be in attendance at the ceremony, which begins at 10 a.m.
Standing over 14 feet tall, the marble and bronze statue will stand at the Orlando Science Center's Loch Haven Park entrance. The dedication ceremony event is open to the public.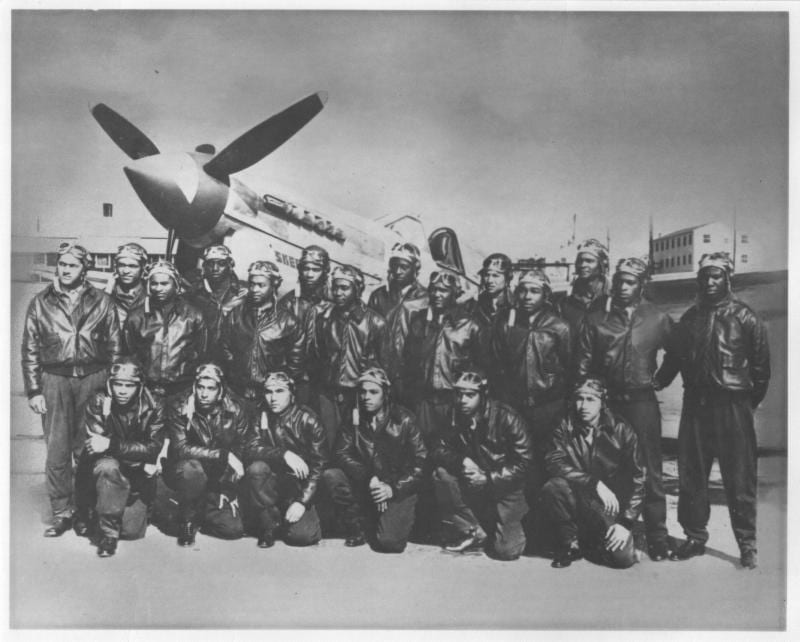 "I was fortunate enough to meet the Red Tail Pilots just over two years ago," said McKenzie, whose Vision of Flight nonprofit organization is dedicated to preparing students for careers in the aviation industry. "I soon came to learn the full story of the Red Tail Pilots and what they have contributed to American history. Their story moved me to make it a mission to provide them the recognition they so rightly deserve. Thankfully, many others in Orlando have joined our cause, including Syd Levy of United Trophy, who believes so much in this mission that he is funding the project in its entirety."
On Saturday, Nov. 9, the Red Tail Pilots will be further honored during the city's Veteran's Day Parade where they will take center stage as the parade's Grand Marshals.
A screening of the movie, "Red Tails," a 2012 feature-length film that tells the story of the Red Tail Pilots and the Tuskegee Airmen, will complement the Nov. 11 ceremony. Screenings of the film will take place in the Orlando Science Center's Digital Adventure Theater.
Vision of Flight is an Orlando-based organization dedicated to providing students, especially those with a keen focus toward aviation/aerospace, with an introduction to the myriad careers available to them in aeronautics through an exciting, engaging and interactive program. Vision of Flight not only serves students by showing them the countless opportunities available to them in the field of aeronautics, but it serves the country by creating the needed aeronautical staff to ensure a future where air travel remains not only possible, but plausible. Vision of Flight also seeks to keep alive the legacy of the Red Tail Pilots of the Tuskegee Airmen; ensuring the legacy of the first African-American military pilots lives on.
For more information about Vision of Flight: VisionOfFlight.org