When government reports unemployment, GPD numbers, or crop yields, they release some information that is invariably changed. Despite best efforts, statistics are often improved later. With that fact in mind, following is our preliminary report for fully-built Light-Sport Aircraft (LSA) in calendar year 2014.
SEEKING TRUTH
All the information is taken from the FAA N-number registrations database. Unlike other organizations, we do not ask manufacturers for their sales and report that information.
Over time, we maintain that this will yield similar results to sales data. However, our efforts depend entirely on data-entry clerks who surely do their best, but have to work with information from a variety of sources. Many factors can prevent full accuracy, such as bad original details, use of brand names and models data clerks do not know well, and a profusion of new makes and types those folks have never seen before the last decade.
My Europe-based cohort, Jan Fridrich (head of the Light Aircraft Manufacturers Association (LAMA) Europe, while I serve the parent U.S. office of LAMA) sifts through the database and compiles an initial report. He very recently finished the 2014 numbers.
After Jan invests many hours, he and I exchange details and do some detective work to fix data entry errors and generally give the numbers a reality check. As with government statisticians, our information improves through these efforts.
What appears below is the first take. It will certainly be changed, though not dramatically. This information only tracks U.S. numbers; more on that later.
With 50 new registrations in 2014, CubCrafters again led the field, as it did last year.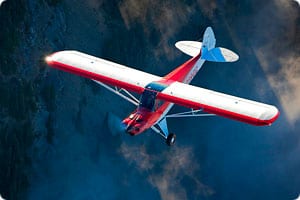 Pilot interest in vintage taildraggers appears to remain strong, enhanced by the company's installation of a potent 180-horsepower engine on its handsome iteration of the familiar Cub shape. CubCrafters is the official owner of the "Cub" airplane name after acquiring those rights from Piper.
From 2006 through 2014, the company has sold 326 aircraft, placing it near the top of the pyramid, poised to challenge longtime LSA fleet leader Flight Design.
Few General Aviation News readers are likely to be surprised to hear Van's Aircraft is also moving smartly up the ranks. Indeed, the company's RV-12 is one of the main stories for 2014, aided by glowing reviews in trade publications.
Since the first delivery in mid-2013, the Oregon developer and support partner Synergy Air has been assembling a growing fleet of the popular models. Well equipped — even with autopilot and a premium paint job — a ready-to-fly RV-12 is priced at $123,000. Combined with the producer's excellent reputation, we foresee continued growth for RV-12 sales.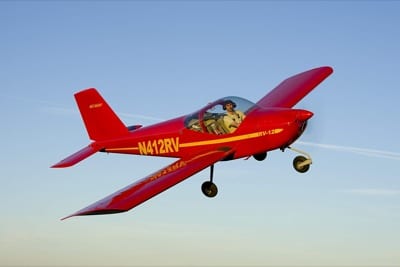 For 2014, RV-12s came in at number two with 26 registrations, adding to 23 in 2013, the first year for the SLSA model. Adding more than 800 kit versions delivered with about 300 of them flying, the model is already the second most popular Light-Sport model. The RV-12 is a substantial and growing share of the overall fleet of nearly 9,000 RV aircraft completed and flying.
Longtime kit company Progressive Aerodyne has made hundreds of its kit Searey amphibious seaplanes and added 19 fully-built models in 2014. This company distinguished itself earning FAA acceptance for the SLSA version with one of the cleanest audits the agency has yet performed. In a public setting, senior FAA people applauded the company's accomplishment.
Following these three leaders for 2014 are familiar names in the LSA space. Always in the running is Flight Design which, despite intense focus on its coming four seater, registered 16 Light-Sport Aircraft and reported sales of about double that figure.
Major European producer Tecnam registered various models, logging 14 new planes but also reported sales of more than twice that amount. As noted before, registrations often lag company sales. Beyond its LSA models, Tecnam has a four seater, P2010, that it will begin selling in the USA and Europe under Part 23 certification and it has produced more than 100 of its Twin model, using two of the ubiquitous Rotax 912 engines.
Several smaller producers have maintained even production, building their U.S. fleet steadily.
One these success stories is Aerotrek, whose SLSA is offered ready-to-fly for about $90,000. The European company refused to grow too fast and the U.S. importer has long said it could sell more. You have to admire a company that follows a plan of orderly growth. A good measure of its aircraft are sold outside the USA as well. Aerotrek logged another 11 registrations in 2014, similar to prior years even through the recession when most companies contracted.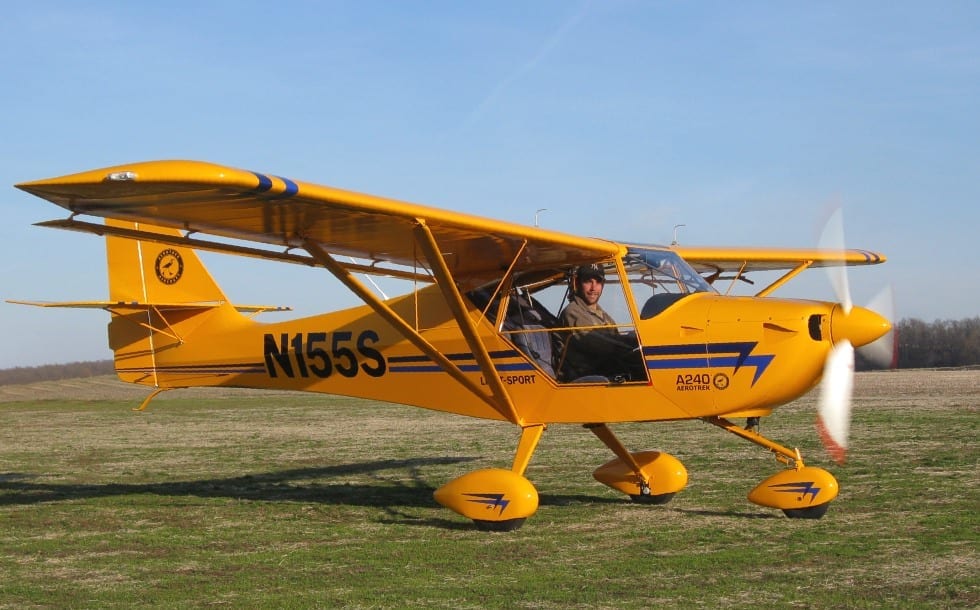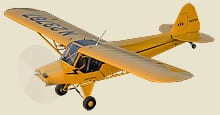 One company that dipped but recovered nicely is American Legend. Fitting its Legend Cub with Lycoming's 115 horsepower O-233 LSA powerplant resulted in growing sales of the Super Legend. The company logged 10 registrations of these in 2014 but it also supplies kits that are not counted in our report.
Although sales peaked when Piper added its name to the SportCruiser for one year, importer U.S. Sport Aircraft has maintained consistent deliveries and wins kudos from buyers for its level of support. SportCruiser added nine registrations in 2014.
As our report goes through its continued checks, we will enhance our market share report, which can be found at ByDanJohnson.com.
A FEW CAVEATS
The analysis above involves only factory built Special LSA airplanes. "Airplanes" is a term meaning three-axis, fixed wing aircraft. While these are the majority, it omits another 20%-25% of aircraft described as weight shift (trikes), powered parachutes, gyroplanes, gliders, and other categories FAA placed in the LSA sector.
Jan Fridrich and I find so many errors in these entries that we cannot accurately report them, so, with regrets to those enthusiasts, we ignore them. Prior evaluation shows they add significantly to the total number of aircraft delivered each year.
For example, gyroplanes alone are selling reasonably well in the USA and very successfully overseas. Despite pleas from manufacturers and organizations, the FAA has yet to correct a decade-old problem, so gyroplanes remain available in America only as a kit. Overseas, those producers buy more Rotax 912 engines than any other aircraft category.
Neither do we include 51% kit-built aircraft as they are technically not LSA even though they can be flown by someone holding a Sport Pilot certificate or using a higher FAA certificate without a medical. Finally, we also leave out Part 103 ultralights.
WORLDWIDE LSA
As last month's column showed, the light aircraft market (including variations of LSA and LSA-like aircraft) is bigger internationally than in the USA. In truth, it is much larger overseas, with Europe alone buying more light aircraft than the USA. To remind readers, traditional general aviation aircraft may have the lion's share in America but overseas they are a fraction of the total aircraft market.
So an estimated 250 factory-manufactured Special LSA registered in the USA during 2014 are only a portion of more than 3,000 light aircraft of all descriptions delivered around the globe last year.