A groundbreaking was recently held for the new Cirrus Aircraft Vision Center at McGhee Tyson Airport in Knoxville, Tennessee.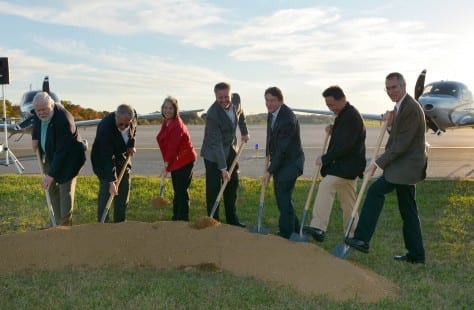 The Vision Center will be the flagship location for all Cirrus Aircraft pilot, owner and customer activities including training, service, support, sales, marketing, delivery, personalization, fixed base operations and more.
Customer activities at the new Vision Center will encompass all Cirrus Aircraft airplanes, products and services including both the SR series of aircraft and the Vision SF50 single-engine personal jet.
Research and development, along with manufacturing operations, will continue to take place in both Duluth and Grand Forks.
Factory Service Center operations at the Vision Center are slated to open in the first half of 2016, while the remaining customer activities are targeted to commence during the second half of 2016.