CLEVELAND, Ohio — The International Women's Air & Space Museum (IWASM) will host a book and poster signing with author Jessica Cox on Sunday, April 3, from 4 p.m.-5:30 p.m. at the museum before the showing of the award-winning feature documentary, "Right Footed," at the Cleveland International Film Festival (CIFF).
Cox was born without arms but didn't let that stop her from overcoming many obstacles in life. She exceeded her limits to become the first woman to fly a plane with her feet, earn a Taekwondo State Championship title, travel the world as a motivational speaker and advocate for people with disabilities.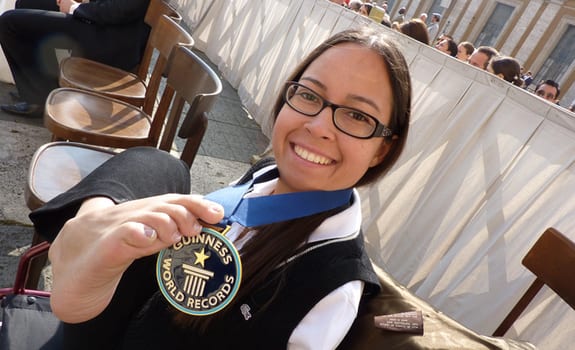 IWASM was chosen as a 2016 community partner for the film along with Achievement Centers for Children and Youth Challenge.
CIFF will be holding two screenings of the film, one on Saturday, April 2, at 3:35 p.m. and on Sunday, April 3, 2016 at 7:30 p.m. Tickets can be purchased on the CIFF website. Use discount code "IWASM" for $2 off ticket prices of any film.
See a trailer for the film here.