The Pioneer Flight Museum in Kingsbury, Texas, is a group that is dedicated to the preservation, restoration, and reproduction of aircraft and other historical artifacts from the beginning of flight to the early years of World War II.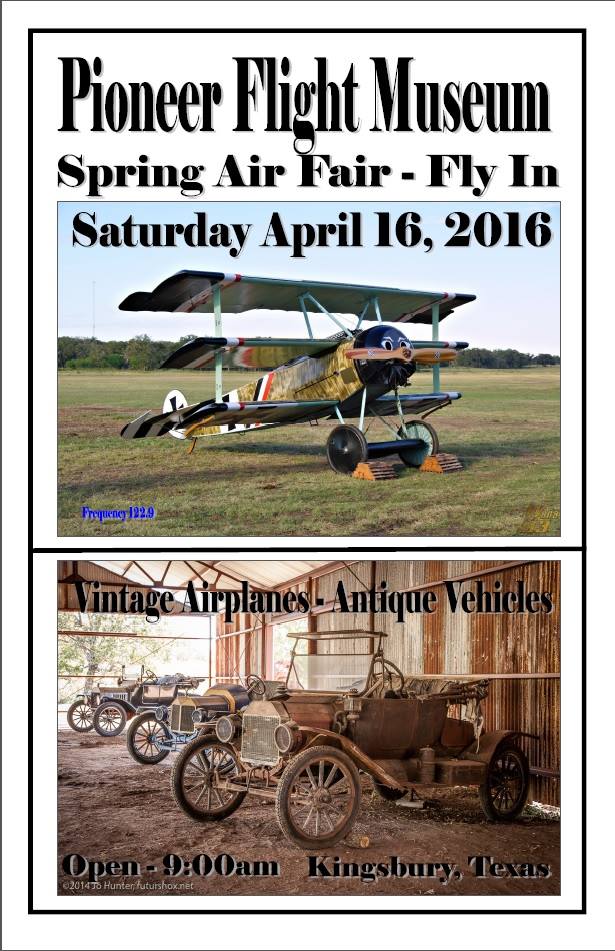 A living history museum, it keeps as many of its aircraft, vehicles, and artifacts in working order as it can.
This Saturday, April 16, from 9 a.m. to 3 p.m. the museum will hold a fly-in where you will see visiting aircraft, re-enactors, its collection of pre-World War II aircraft, and early vehicles.