In the fall of 2015, I wrote about four Light-Sport Aircraft (LSA) you could buy for under $96,000. For many pilots, this price point seemed to strike a melodious chord. Unless you are flying for work purposes, you may prefer to spend only a modest amount to enjoy the view from on high.
In this column, I'll show you a few examples of how you can take the cost of ownership way down … well below $50,000, even below $20,000. Yes, this is for brand-new, fully built aircraft, though kit versions are available to address an interest in greater personalization.
Strap on your goggles, and let's look at a few of aviation's most affordable options. This is not intended to be a comprehensive review of all possible choices, other worthy aircraft are also available.
Aviation's Best Bargain? Aerolite 103
Many find it hard to believe three things: First, that you can buy a ready-to-fly airplane for well under $20,000; second, that the airplane will be fully-equipped with features you want and flying in the way most will find enjoyable; and third, that any business selling a ready-to-fly aircraft at such prices can genuinely function as a profitable enterprise.
The answers are that, yes, they truly can sell you an airplane for $16,000 (and yes, all the parts come with it including the powerplant). That airplane has most of the equipment and capabilities that a recreational pilot wants. Finally, U-Fly-It, the builder of the 2016 Aerolite 103, may not be getting rich, but with careful management, the business earns a profit.
"Well, this is just some ultralight," some might say. Yes, it is. So?
Approximately 400 Aerolite 103s are flying and U-Fly-It is working at capacity to keep up with growing demand.
Preferring not to expand its facility at DeLand, Florida airport, the company maxes out at around 50 aircraft a year. Demand has remained strong and growing since proprietor Dennis Carley bought the business from original designer Terry Raber in 2013.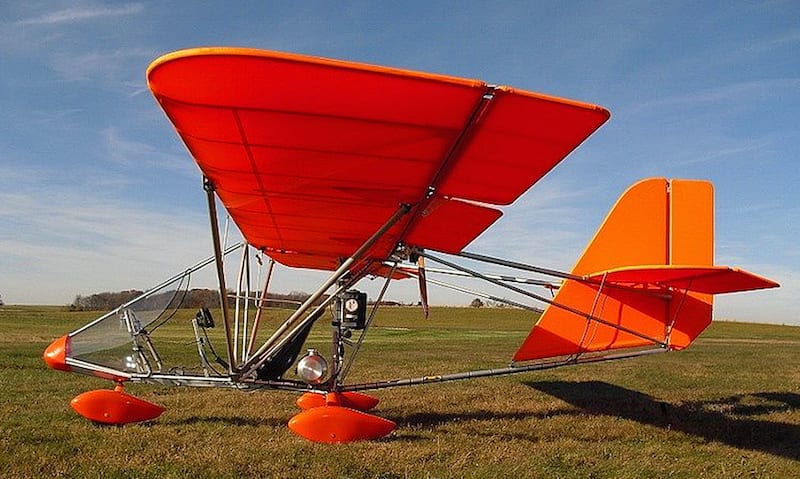 The FAA refers to flying machines like Aerolite 103 as an "ultralight vehicle," not an "airplane." This yields exceptional freedom.
No aircraft registration is required. No pilot certificate or medical are needed.
FAR Part 103 allows U-Fly-It to sell in ready-to-fly form so long as it meets the definitions of such vehicles, which Aerolite 103 does.
Yet Aerolite is equipped with electric starting, flaps, instruments, yoke and rudder pedals, a forward cowling, enough fuel (5 gallons) to fly for a couple hours, sturdy tricycle gear with nosewheel steering, brakes, four-point seat belts, and basic instrumentation. Most models are sold with a whole airframe emergency parachute at additional cost.
To provide speedier delivery and allow some owners to increase weight for other features or different engines, U-Fly-It is underway to offer a kit version.
The Pioneering CGS Hawk
One of the more storied brands in light aviation is the CGS Hawk. Nearly 2,000 Hawk aircraft have been sold and a significant share of those birds continue to give their pilots a reason to love flying.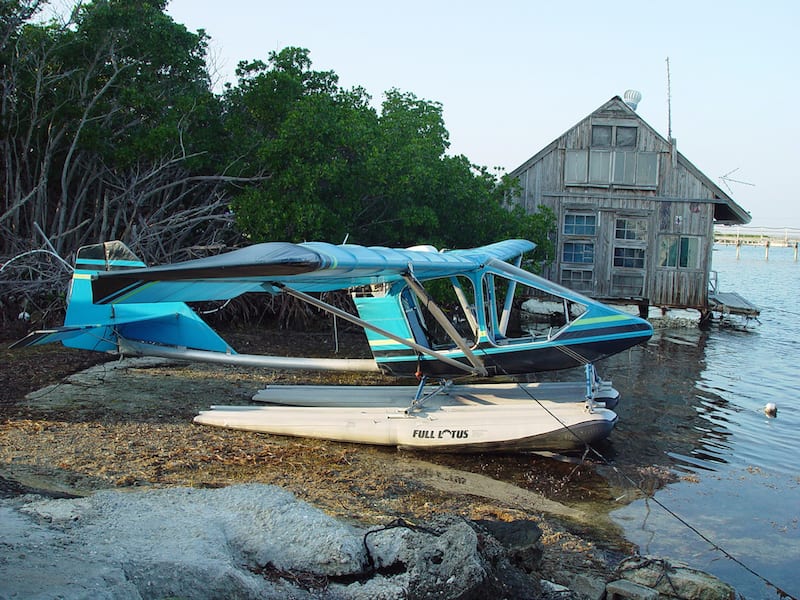 The Hawk was originally developed by Chuck Slusarczyk, a former NASA tech with experience certifying the Scheutzow helicopter. He was also a developer of early hang gliders, so his skill set was able to yield an airworthy yet very modestly-priced series of models. Chuck refined the design over nearly 30 years, however, a few years back he headed into retirement and another man took over.
Alabama businessman Danny Dezauch recently resold the business to Terry Short, a Lake Wales, Florida, aviation entrepreneur who has promised to support the Hawk fleet and continue production, starting with a few of the several kit models Slusarczyk once created.
In 2008 Slusarczyk earned Special Light-Sport Aircraft approval for one of the Hawk varieties, which he offered for $39,995. As he is just taking over, Short has not yet fully determined how to address demand.
He'll start serving the many Hawks in the field with spare parts and services, but by summer 2016, he expects to be producing Hawk kits and they will carry very reasonable price tags.
Although Short may need to get renewed FAA approval because he is a new manufacturer of the Hawk, he can sell kits. The effort to return to fully built Special Light-Sport Aircraft is a reasonable task given the long and successful history of the design. It qualifies as a sub-87 knot (100 mph) LSA for which all demands are somewhat more forgiving.
M-Squared's Low-Cost SLSA
Celebrating its 20th year in business in 2016, M-Squared Aircraft has built more than 500 land and sea planes from its base in St. Elmo, Alabama. Founder Paul Mather has more than 40 years experience in the light aircraft space.
In 2008 M-Squared earned Special Light-Sport Aircraft approval for its Breese 2 DS aircraft, the first of this type of light airplane to win such acceptance by FAA.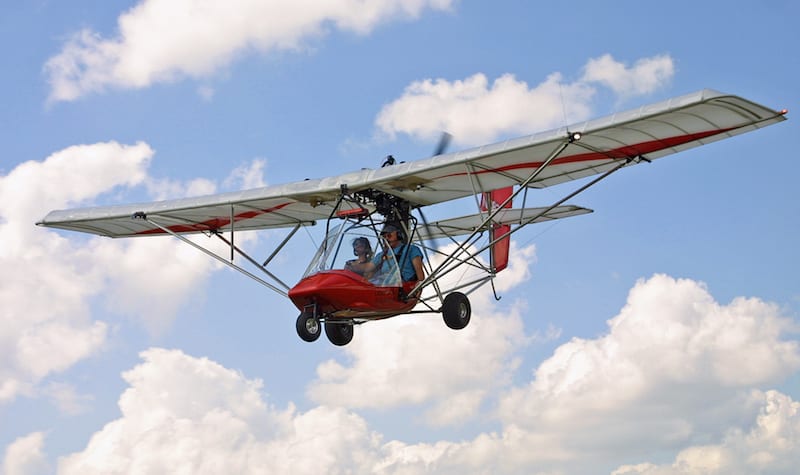 While numerous high-tech LSA can run well past $150,000 M-Squared's simple but dependable aircraft have retailed for less than $40,000. Even with the potent Rotax 912, the same engine that propels a large majority of the LSA fleet, Breese 2 DS sells for less the $50,000, ready to fly.
Besides designing and building aircraft, Mather acts as a Designated Airworthiness Representative (DAR), a civilian position with special FAA training and delegated authority to perform airworthiness inspections for amateur-built kit aircraft, Experimental LSA and Special LSA. SLSA are factory manufactured aircraft.
Instead of giving SLSA producers production certificates, the FAA relies on people like Mather to go inspect every Special LSA before awarding an airworthiness certificate. These skills help assure buyers of M-Squared's aircraft that the company's aircraft positively meet the standards mandated by FAA.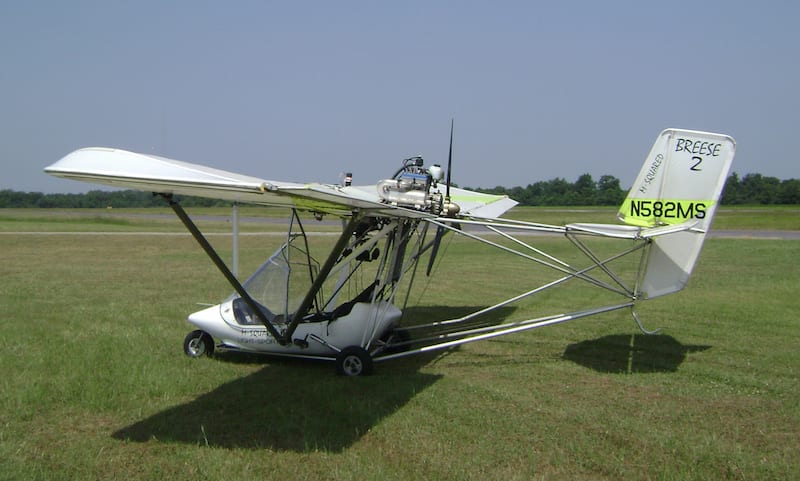 M-Squared can offer amateur-built kits but because it has earned Special LSA acceptance by the FAA, the company can also offer Experimental LSA (one must precede the other). ELSA are bolt-for-bolt copies of the SLSA that an owner assembles. Once complete, the owner is free to make changes on his or her own.
Quicksilver Remains a Value
Anyone who has paid attention to well-engineered, field-proven, and highly affordable aircraft probably knows the Quicksilver brand. This icon of light aviation has delivered more complete kit aircraft than any other producer. More than 15,000 were sold since the early 1980s.
However, last fall many Quicksilver enthusiasts read that the California-based manufacturer was suffering from too-high overhead and onerous costs of doing business in the western state. Company owners sought others to assist their continued production.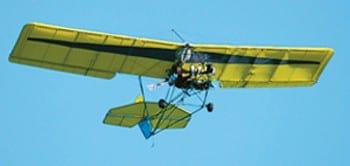 I promised not to let the news slip out prematurely, but I am very pleased to announce here for the first time that the Quicksilver line is about to get a renewed lease on life.
"Contracts have been agreed and signed," said a principal in the talks and Quicksilver appears posed to relocate its production facility to the opposite coast.
When the time is right, I will chronicle this major transformation (permitted under FAA rules regarding Special LSA and FAA-approved kits).
Until then, know you will soon have one more choice for a desirable but very low cost airplane sure to deliver smiles in the skies as it has done for decades.
Affordable aviation is alive and well, even at prices below the average cost of a new automobile. That has to be a great way to encourage more flying and a way for new students to experience the activity so many of us love.