Wisconsin Aviation, headquartered in Watertown, with locations in Madison and Juneau, Wisconsin, is celebrating  35 years in business.
The company provides private aircraft charter, pilot flight training, aircraft sales, aircraft services and maintenance.
The year was 1981, interest rates were at 21%, the country facing one of the worst recessions ever.
Jeff Baum, along with a partner, started Wisconsin Aviation at the Watertown Municipal Airport (KRYV). Two years later, in 1983, Wisconsin Aviation began to operate a second FBO at the Dodge County Airport in Juneau, Wisconsin.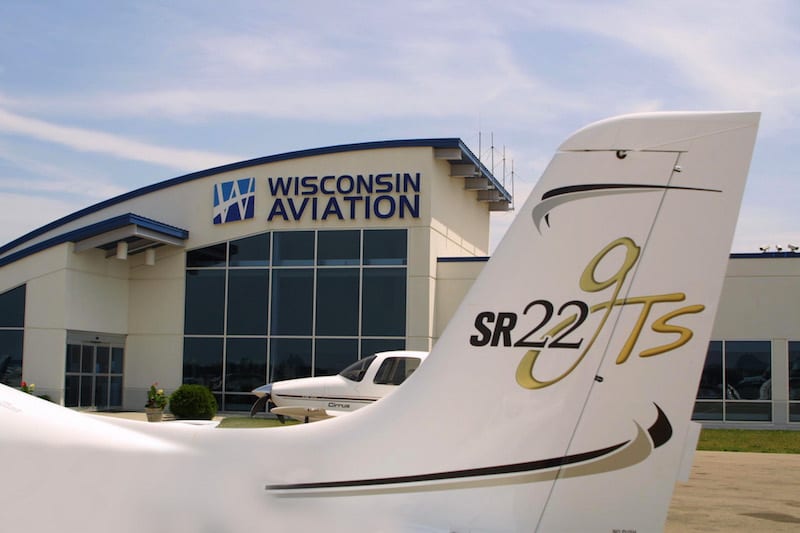 On Jan. 1, 1994 Madison's Four Lakes Aviation was purchased by Wisconsin Aviation, along with Coldstream Aviation (South Ramp), in 1995. In 1998, the company added avionics at Madison and interior repair and installation at the Watertown location.
In December 2002, Wisconsin Aviation dedicated its new $2.5 million general aviation terminal on the east side of the Dane County Regional Airport in Madison (pictured).
In 2008 Wisconsin Aviation's growth continued with the completion of the new avionics hangar in its Technical Services Complex.