After two years, the Breitling Jet Team's first-ever American Tour recently concluded at the inaugural Breitling Huntington Beach Airshow in Huntington Beach, California.
Supported by the Swiss watch brand Breitling, the team flew their seven L-39C Albatros jets at speeds up to 435 mph, within just a few feet from each other, at more than 70 performances at 30 airshows from coast to coast.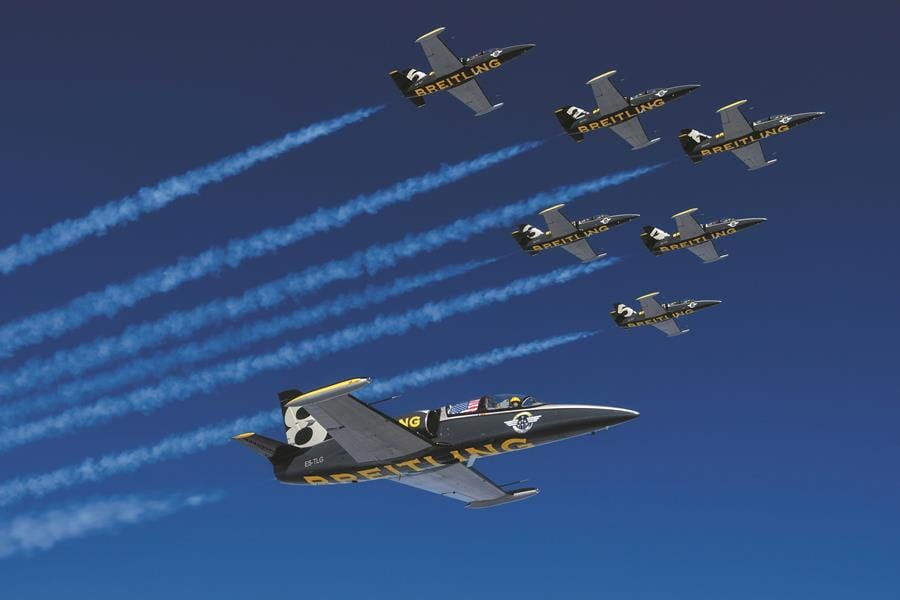 "The American Tour was an absolutely incredible experience for us," said Breitling Jet Team Leader Jacques Bothelin. "It was a privilege to share Breitling's passion for aviation with hundreds of thousands of fans across the U.S. and Canada. We did some incredible flights over the past two years on our American Tour, like flying over Manhattan. It never ceases to amaze me how beautiful the Manhattan skyline is from above. It was a true honor to see the beauty of North America from the skies and meet so many Americans and Canadians with such passion and excitement for aviation."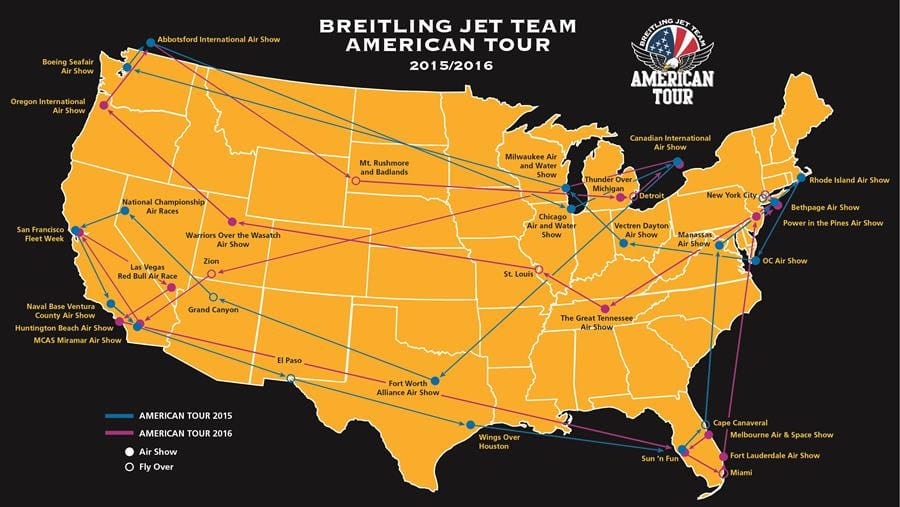 The Breitling Jet Team flew over several iconic areas in the United States including the Grand Canyon, Mount Rushmore, the Golden Gate Bridge, Zion National Park and Monument Valley.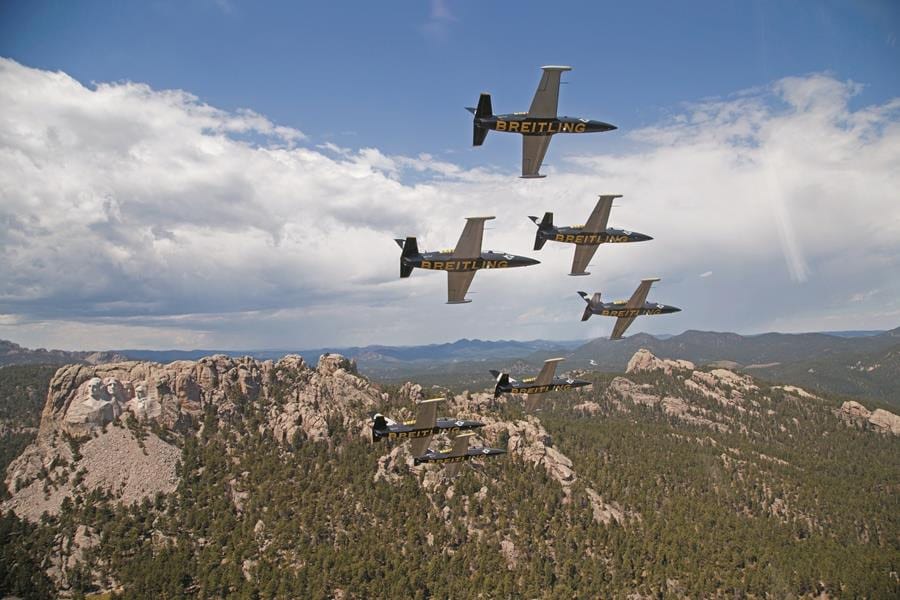 The team was also able to demonstrate their precision, skill, and professionalism to some very special passengers firsthand including former U.S. Naval aviator and NASA astronaut Mark Kelly, Major League Baseball Hall of Fame Player Ken Griffey Jr., Houston Astros pitcher Dallas Keuchel and outfielder Jake Marisnick, Detroit Red Wings forwards Dylan Larkin and Justin Abdelkader as well as professional golfers Morgan Hoffman and Suzann Pettersen.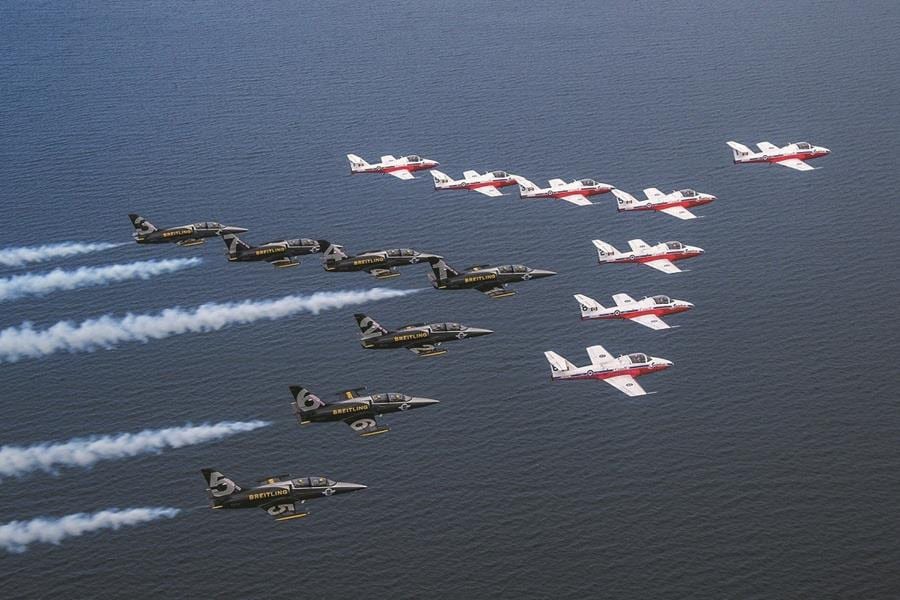 Fellow pilots and friends from the U.S. Navy Blue Angels and Canadian Air Force Snowbirds were also able to enjoy taking to the skies, but this time, from the passenger seat of the Breitling Jet Team L-39C Albatros jets throughout the two-year tour.
Breitling established the jet team over 13 years ago to celebrate their passion for aviation and share it with fans across the globe.