Q: My #1 cylinder is running 100° hotter than the rest on my Lycoming O-360 engine. What do you think could cause this ?
John Madsen,
BC Canada
A: John, I can believe you have a difference between the number one cylinder and the remaining three cylinders.
On a normally aspirated engine, with a carburetor, the fuel distribution between all of the cylinders is not equal. I've covered this subject in some of my previous articles and I wouldn't be concerned at all about what you are seeing.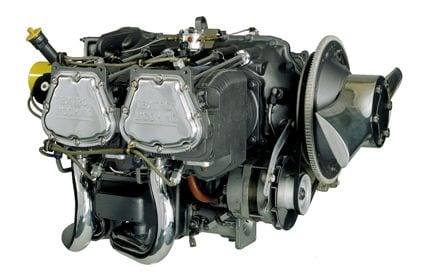 If you take a close look at the length of the intake pipes you'll notice they are not all the same length. This in itself can cause a different amount of the fuel/air mixture to be slightly different between the cylinders.
The key thing to keep in mind here is not to exceed the maximum cylinder head temperature set forth in the Lycoming Operator's Manual. For the parallel valve engines like your O-360 series, the maximum CHT is 500° for maximum continuous operation. Ideally, you'd want to keep your CHT between 350° and 435° for best service life.
I would caution you about the accuracy of your CHT temperature gauge, so make certain it's providing you with an accurate reading. In other words, how old is it and when was the last time it was calibrated?
Another simple check is if you have a four point CHT system, I'd suggest you swap the number one cylinder with the number two cylinder to confirm the actual reading on the number one cylinder. If the temperature moves to the number two cylinder, then you know that probe may be the problem.
If this were my aircraft, I really wouldn't be too concerned, but I think a little troubleshooting like swapping the probes may help you sort out the issue.