Q: When setting the timing on a Lycoming AEIO-360-A1E engine, do I align the 25° line on the starter ring with the centerline of the engine case and do I align it with the top or bottom of the case?  Thanks for your input!
Dave Scott
A: Dave, thank you for submitting your question because I'm sure this is a subject that comes up frequently, especially among those flying experimental category aircraft where a variety of engine models and configurations are used.
Lycoming has provided Service Instruction 1437 that covers the subject very well and should be available on its website.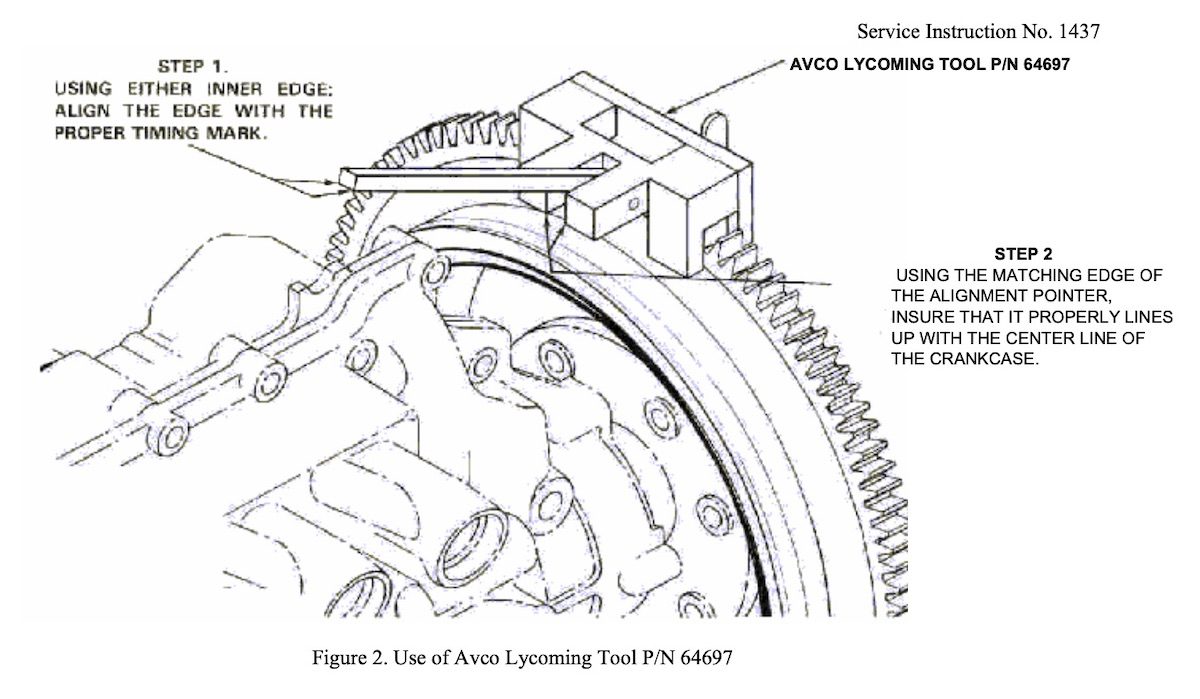 I'd like to offer a suggestion here for all of our readers: Regardless of the subject, engine and airframe manufacturers probably have a publication covering the specific subject matter you are seeking information about. Visiting their specific websites may provide the answers you are looking for.