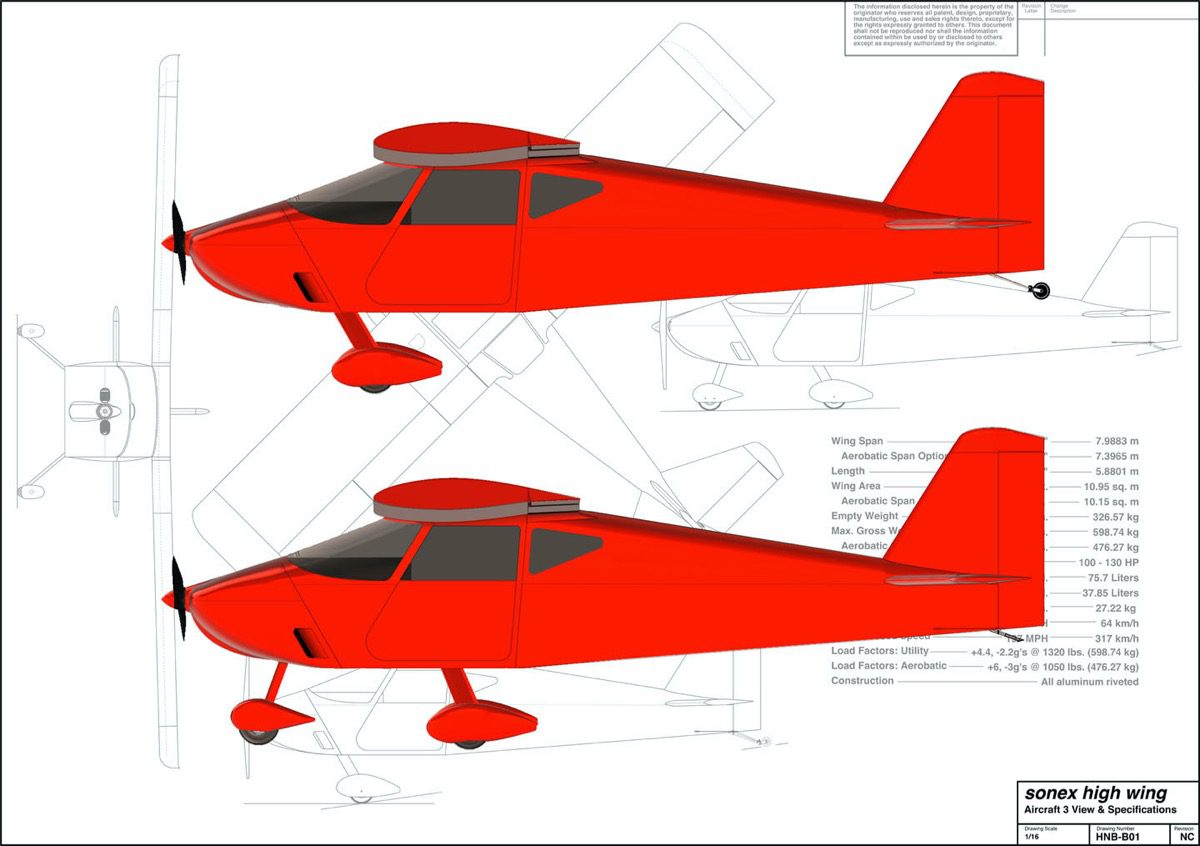 Sonex Aircraft has unveiled its newest kit aircraft design: The Sonex Aircraft High Wing.
Designed for expanded utility, ease of pilot access, and to appeal to the high wing enthusiast, the cantilevered wing aircraft was designed "in the Sonex tradition of sleek, efficient aerobatic and cross-country performance," according to company officials.

Just the Facts
Both the conventional tail and Y-Tail designs will be offered on the new kit.
The kit will be available as either a taildragger or tri-gear.
The kit features two seats with side by side seating.
The new kit will feature doors that offer a 44 inch cockpit width.
The aircraft will have a maximum gross weight of 1,320 pounds — making it eligible for sport pilots — with an estimated empty weight of 720 pounds to accommodate larger pilots and more fuel. Baggage capacity is also increased to 60 pounds.
The new design will be aerobatic when flown solo with a gross weight at or under 1,050 pounds, with +6 and -3G limit load factors.
The new kit is designed for engines 100 hp or greater with a maximum firewall-forward installation weight of 200 pounds. Builders can use AeroVee, Jabiru, UL Power, and Rotax engines.
When will it be available?
Company officials say their goal is to display the Sonex High Wing at EAA AirVenture Oshkosh in 2023 and begin taking orders at that time.
You can follow the new kit's development at the company's Hornet's Nest R&D High Wing website.