To do pretty much anything that's big or important, a team of contributors has to be formed, managed, and encouraged. Always encouraged.
Because time is a factor. The bigger the project, the more time required. Not always, but often. And when governmental entities are involved, the time component tends to stretch out beyond what many in the private sector would consider reasonable or necessary.
That is not a dig at folks who work for governmental entities, by the way. It is just the nature of the beast.
People who don't believe they have any skin in the game, folks who fail to see any personal benefit coming from the work they do, often drag their feet. Although they generally don't see themselves as the cause of delays.
Rather they see themselves as a cog in a wheel. A wheel that only goes at one speed. They believe the wheel matters. They also erroneously believe their particular cog does not. Deep down they shoulder a load that they rarely speak aloud. They feel themselves to be unimportant, uninspired, of no great value to the project at hand.
Nothing could be further from the truth. Every contributor matters. No matter how large or small their input.
Let us use the newly opened Central Florida Aerospace Academy – Winter Haven campus as an example.
Those who have been to SUN 'n FUN in Lakeland, Florida, in recent years may recognize the name Central Florida Aerospace Academy. That public high school is located on the field at Lakeland Linder International Airport (KLAL).
CFAA opened more than a decade ago thanks specifically to the vision and generosity of James C. Ray. There were others involved, of course. Many hundreds of others. But without the spark, the push, and the funding Mr. Ray brought to the project, that school and this newly established branch would not exist.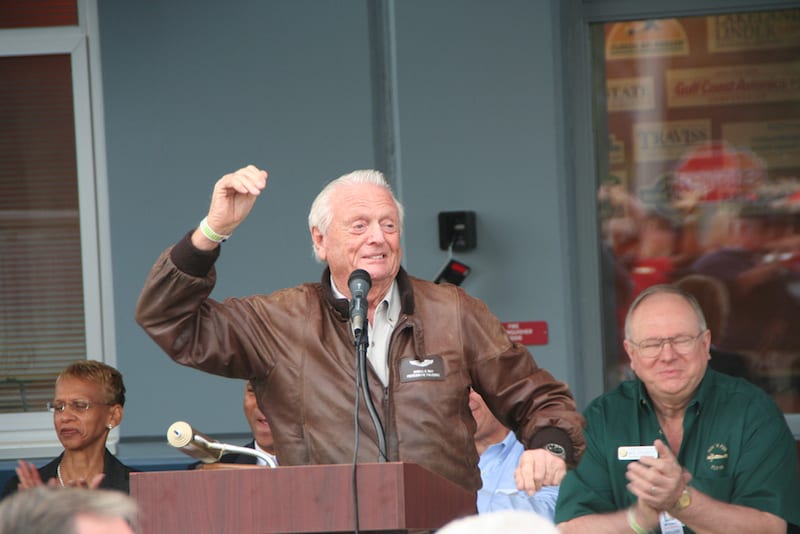 I met James just once. It was on the ramp in Sebring, Florida, at the now defunct Sport Aviation Expo. He was enthusiastic. Based on his manner alone it was easy to see that James considered himself a man on a mission. His personal history strongly suggested that once James set a course, it was best to help pull the wagon or get out of the way. He was going to make things happen. And he did.
The first airport he set his mind on for the location of a high school focused on aeronautics fell through.
As is true of so many municipalities that own and operate airports, the administration just couldn't see the vision James had in mind. Management simply didn't understand aviation or its appeal to teenagers. They didn't grasp the vastness of the possibilities or that a public high school that could put students on the path to the massively wide spectrum industry of aviation would be a good thing for their little burg.
Thankfully, the powers that be in Lakeland saw the light. Under the guidance of a forward-looking school system employee named John Small, CFAA came into being and thrived.
You may be entertained to know that I ran for public office back then. In 2009, I ran for and won a seat on the Winter Haven City Commission. One of the three topics I ran on was the goal of including Winter Haven Municipal (now Regional) Airport more fully into the educational and economic life of the city. I won with 62% of the vote, ousting the sitting mayor. Yet an undisputed victory at the polls does not necessarily translate into success in office.
I was popularly known as "the airport commissioner," a term that was not intended to be complimentary. Many in the position to make real changes persisted in the belief that airports are populated by nothing but spoiled rich businesspeople playing with their toys. I did my best to explain that not only was that stereotype not accurate, but if it were true, there might be worse things than having wealthy people flock to your town because your airport was inviting and economically progressive.
Nothing concrete happened at the airport during my term in office. But something important did begin to shift. Mindsets became more flexible. CFAA was an obvious success from the start, located just on the other side of the county. Students there were learning things that simply weren't available in the surrounding area or much of the country for that matter.
With support of folks like Rick Garcia of Gulf Coast Avionics, and the leadership at SUN 'n FUN, Mike Zidziunas (popularly known as Mike Z) took the reins of the Lakeland Aero Club, which put teenagers in the hangar to restore, maintain, and fly aircraft. That was virtually unheard of at that point.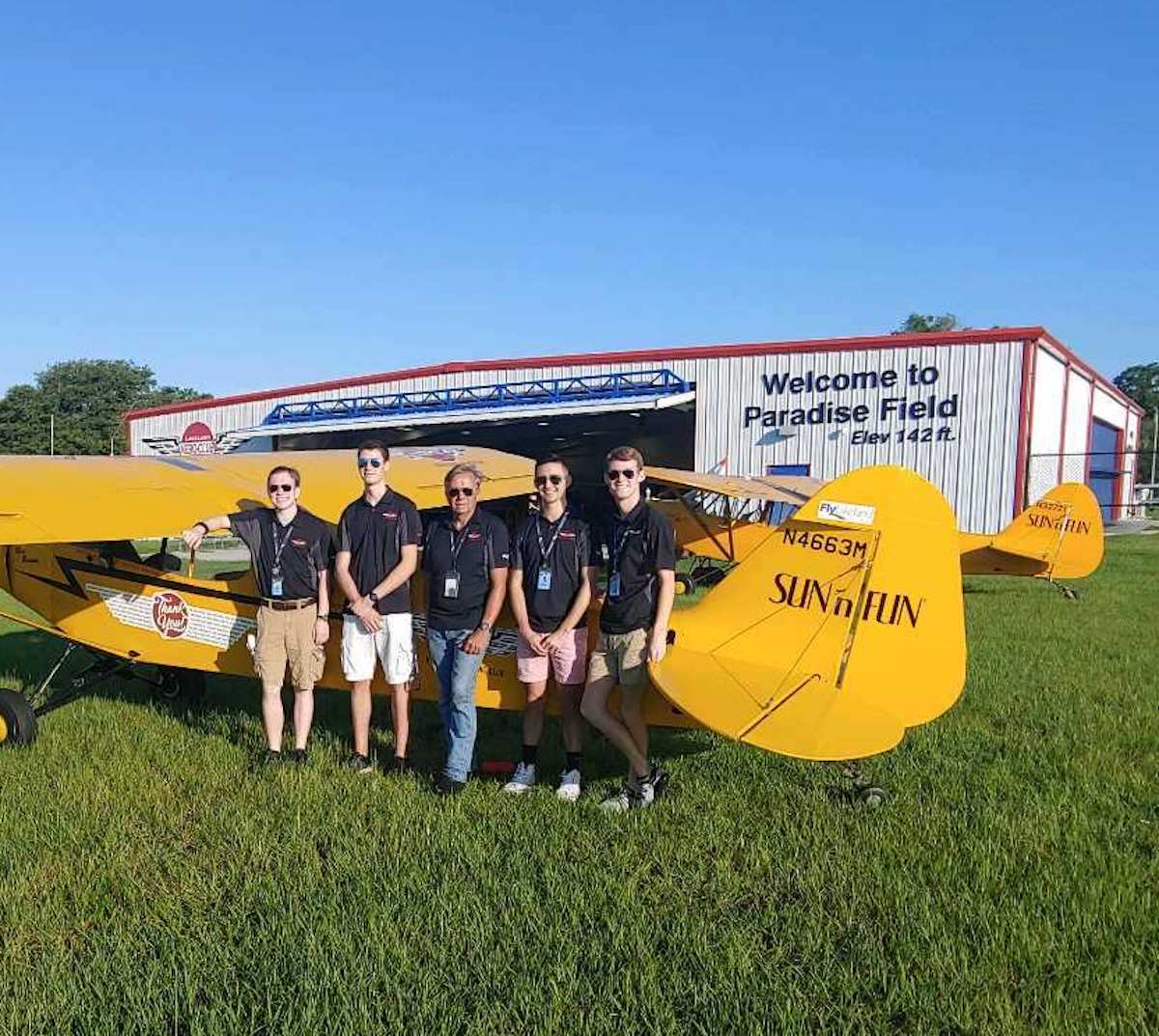 But it was right in line with Mr. Ray's vision — a vision that continues to grow and spread with the help of thousands of new converts. A vision that has led to the creation of a new high school on the field where Mr. Ray originally envisioned his plan coming to fruition.
It takes a team, and it takes time, but good things come to those who relentlessly push for change — especially if the change they champion proves to be a success at the pilot project level (excuse the pun). Which it has.
Now, it's time to spread the model wider to positively affect more communities and more students.
Both CFAA Lakeland and CFAA Winter Haven use the Aircraft Owners and Pilots Association (AOPA) High School Aviation STEM curriculum, a product that didn't exist when Mr. Ray began his initiative — a product that is currently used in hundreds of high schools across the U.S. and remains available at no cost to schools that adopt it.
Mr. Ray's vision, which I first heard expressed so boldly on the ramp in Sebring, Florida, has now come to life. Literally thousands of high school students are involved in aviation and aerospace in meaningful ways. A considerable number have earned their pilot certificates before even finishing high school. Few of these students would have had access to anything inside the airport fence if not for Mr. Ray, John Small, Rick Garcia, Mike Z, and a slew of others who didn't quit when their ideas were rejected or the going got hard.
It takes a team to get things done. I hope you'll consider a plan for greatness in your community and begin forming your support crew soon. It may take years, but big things can happen if you try, and try, and try again.