Grosshans IT Service International recently released its next generation GPS receiver, CyNAV.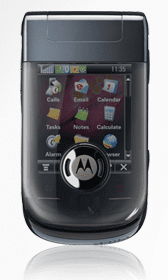 Working off a cell phone, it works with independent maps, world airport and a navaid database with approximately 30,000 entries, without any online charges, according to company officials. A built-in GPS receiver delivers all the location information independent from online connections. Flight management capabilities, a worldwide moving 3D map and navigation display, together with E6B, are included.
It can be delivered as bundle with a Motorola A1600 Linux flip phone. The company plans to adapt CyNAV to other cell phones in the future.
For more information: www.cytux.de