Alan Depauw at Overhaul Bids reports that the start-up brought in more than $2 million of engine overhaul and repair projects in just its first three months.
Overhaul Bids is similar in style to Angie's List, but with pricing on engine repairs, overhauls and inspections.
He attributes this early success "to a long unsatisfied need for information about engine overhauls."

"Essentially our main product is helping the aircraft owner make a confident well-informed decision," he explains. "Before Overhaul Bids, aircraft owners would have to buy engine overhauls on faith while relying only on the information that came from the salesperson. Now, they spend two minutes posting a project and in less than a week, they have three to five quotes from the best shops in the country, along with information catered to their situation to help their decision. After the quotes are in, aircraft owners call the shops of interest and award their project to whomever they choose."
Overhaul Bids hand-picked 15 "Bidding Shops," which include big names like Western Skyways, Poplar Grove Airmotive, and Zephyr Aircraft Engines. Continental Motors and Air Power also have submitted quotes for factory engines.
Best of all? The service is completely free to the aircraft owner. Shops only pay a small percentage when they complete a project through the website.
Depauw explains his transparent style of doing business: "Other websites of this nature might go to great lengths to hide the options of other vendors outside their network. Here, I've listed all of the Continental and Lycoming overhaul shops in the country and you can even map them. I've talked to each one and spent four months playing fantasy baseball with engine shops so you don't have to."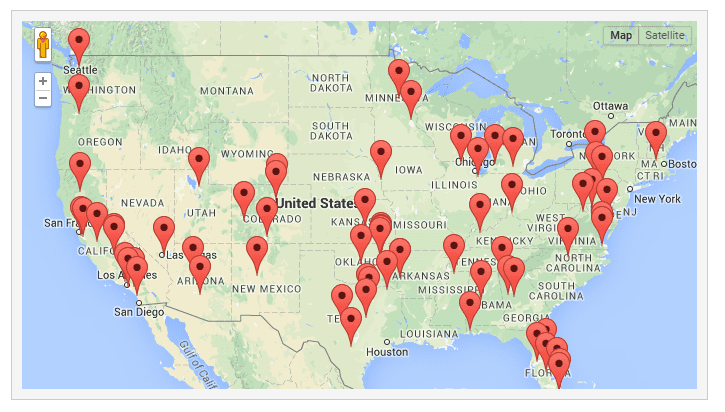 True to its mission of helping aircraft owners reach a well-informed decision, Overhaul Bids features more than 13 pages of learning content. It covers topics like understanding quotes, hidden costs, options, warranty fine-print, and includes links to external content like cylinder reliability surveys and expert opinions.
"Overhaul Bids has broken a lot of virgin ground on the past few months," he said. "It will continue to develop new and innovative ways to solve old-world problems. No longer do aircraft owners have to buy engine overhauls on faith."