Zenith Aircraft Company President Sebastien Heintz asks, "Since last year's highly successful One Week Wonder project, how do we top it this year at AirVenture?"
Spread the joy.
"EAA has announced their 'Give Flight' project where five complete sets of wings will be started during the week at Oshkosh AirVenture, to be donated to EAA Chapters to be taken home after the show to become part of a group-built airplane," he said. "We're thrilled that EAA has asked Zenith Aircraft Company to provide three sets of wings for the Give Flight project. Three new Zeniths will be started at Oshkosh this summer, with the help of volunteers!"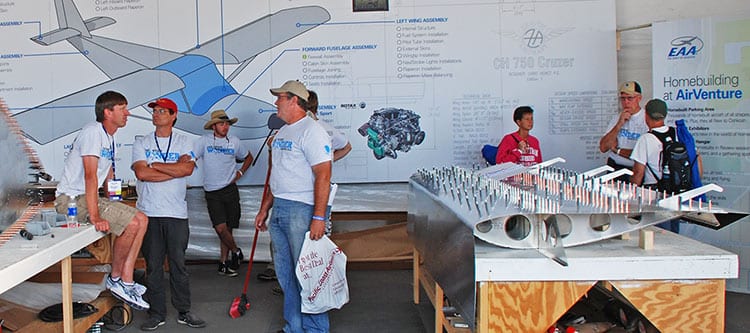 Besides Zenith, wings for a Sonex and a Van's Aircraft will be built during the week-long show.
"We're looking for people who are enthusiastic and ready to work, and who can help build six Zenith wings — two sets of Zenith CH 750 Cruzer wings and one set of Zenith CH 650 wings — during the week," he said. "If you have the skills, energy, and experience, we encourage you to volunteer. This is one of the best opportunities to share your love of the exciting and rewarding world of homebuilding. Let's all pitch in together and grow the homebuilt movement."