The Aircraft Owners and Pilots Association (AOPA) has released free scheduling software and other new benefits and tools for flying clubs.
The software, available exclusively to AOPA Flying Club Network members, allows clubs to schedule up to six "resources," such as aircraft and flight instructors. With an unlimited number of users and the capability to process credit card payments, and create invoices, the software from Multi Service Technology Solutions offers the flexibility to serve clubs of all sizes and types, according to AOPA officials.
The association also has updated the AOPA Flying Club Finder, which offers new filters to let pilots search for exactly the kind of club and amenities they're looking for. From flight training to tailwheels or light-sport aircraft, the new AOPA Flying Club Finder offers search functions and updated interactive map features so pilots can identify and connect with the best clubs in their area.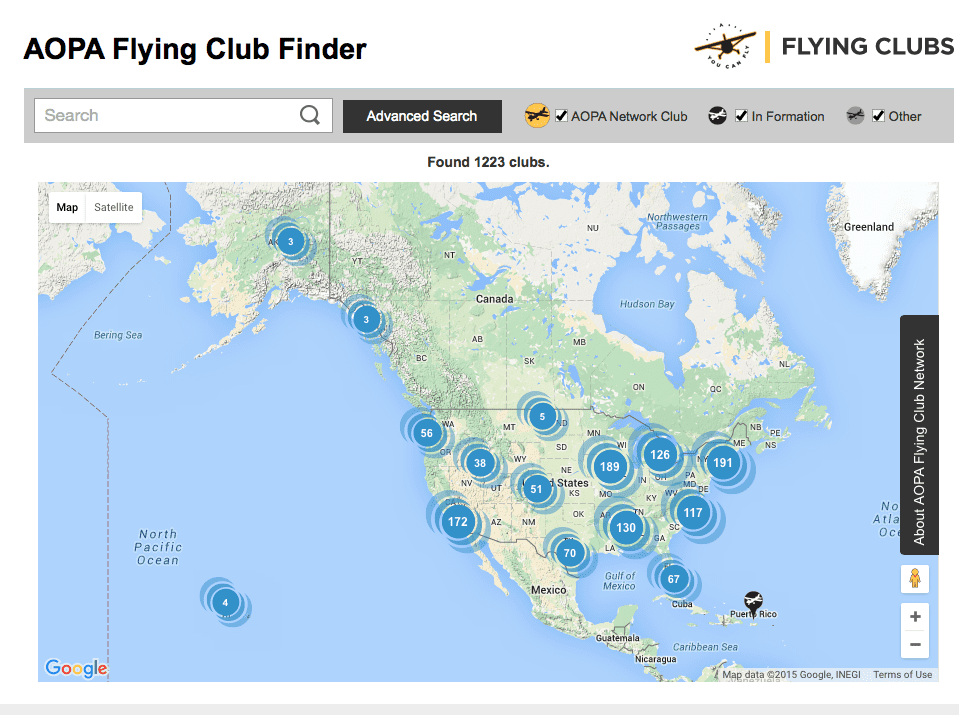 Anyone can use the Flying Club Finder and there's no fee to list a club. As an added benefit, AOPA Flying Club Network members receive premium listings.
For those who want to start a flying club or grow an existing one, AOPA also unveiled a new Resource Library with information about starting and operating a flying club.
The library breaks down the sometimes overwhelming process into clear, manageable steps that correspond to AOPA's new Checklist for Starting a Flying Club. In addition to step-by-step guidance for creating a successful club, the library includes sample bylaws, articles of incorporation, lease agreements, and other useful documents.
"We are 100% committed to welcoming newcomers into aviation and keeping today's pilots in the air," said Katie Pribyl, AOPA senior vice president. "That's why we're investing in the resources, tools, and innovations to make flying easier, more fun, and more affordable."
In 2015, AOPA's You Can Fly programs have helped launch nine new flying clubs, welcomed more than 3,200 lapsed pilots back to flying, hosted 97 Rusty Pilots seminars, and brought together educators from across the country to cooperate on bringing aviation education into high schools nationwide.
Joining the AOPA Flying Club Network is free and clubs can sign up online.