FORT LAUDERDALE — Gregory Laabs recently joined Banyan Air Service at Fort Lauderdale Executive Airport as director of MRO Services.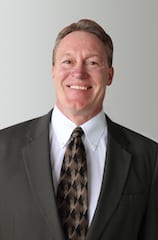 His responsibility is to create a strategy for supporting Banyan's MRO growth, including organizational design and goals for Banyan's MRO business. In this role, he will provide leadership for Banyan's maintenance, avionics, aftermarket parts sales and shipping and receiving departments, according to company officials.
Laabs brings more than 36 years of aviation experience to Banyan, including positions at Stevens Aviation, Gulfstream Aerospace, Mayo Aviation, West Star Aviation, and Duncan Aviation.