BURBANK, Calif. — While Pac-12 champion Stanford and Big Ten runner-up Iowa prepare to square off at the Rose Bowl on New Year's Day in Pasadena, California, Avfuel-branded Million Air Burbank is gearing up for heavy airplane traffic in and out of the area.
"This is one of the most exciting times of year for us at KBUR," said Harold Lee, president of Million Air Burbank. "We see a lot of aircraft coming in for the weekend's festivities, including the Rose Bowl Parade and the game itself. It's fun getting to meet customers from different areas of the country who come to cheer on their team, or just come for the overall experience. It's such a pleasure to be able to serve them."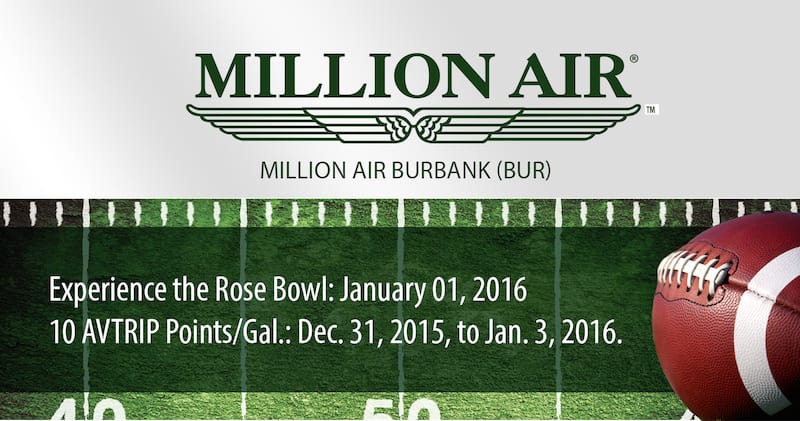 Million Air BUR, centrally situated at the Burbank-Glendale-Pasadena Airport, has five acres of ramp space, as well as two monitored security gates.
Million Air BUR is offering pilots a bonus of 10 AVTRIP Points per gallon from Dec. 31, 2015, to Jan. 3, 2016.