FlightSafety International has received Level D qualification from the FAA for two Cessna Caravan aircraft simulators located at its Wichita East Learning Center. The simulators are equipped with Garmin G1000 and Garmin G600 avionics.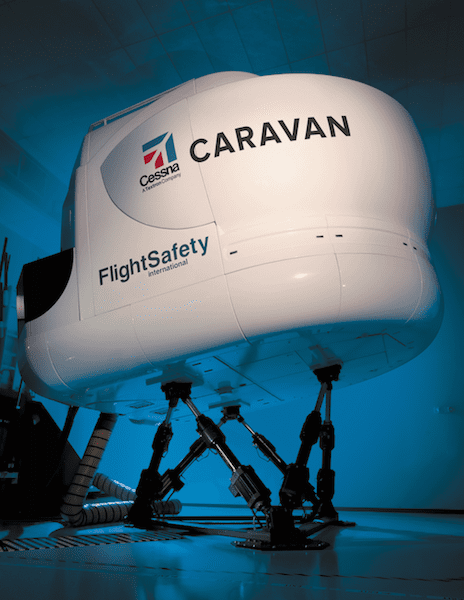 The simulators feature FlightSafety's VITAL 1100 visual system, which simulates the imagery and environmental conditions experienced during aircraft taxi, takeoff, en-route and tactical flight operations, visual navigational and instrument flight, and landing maneuvers, according to company officials.
The Wichita East Learning Center provides training for the Beechcraft Baron, Bonanza, Beechjet 400A, King Air B200, C90, C200, 350; Cessna Caravan, Citation CJ4, CJ3+, M2, and Mustang; as well as the Hawker Premier I/IA, 400XP, Hawker 4000, 800XP, and 900XP aircraft.