Avfuel-branded Million Air FBOs are helping customers score points of their own during March Madness, offering special AVTRIP Point opportunities and a chance for a weekend getaway.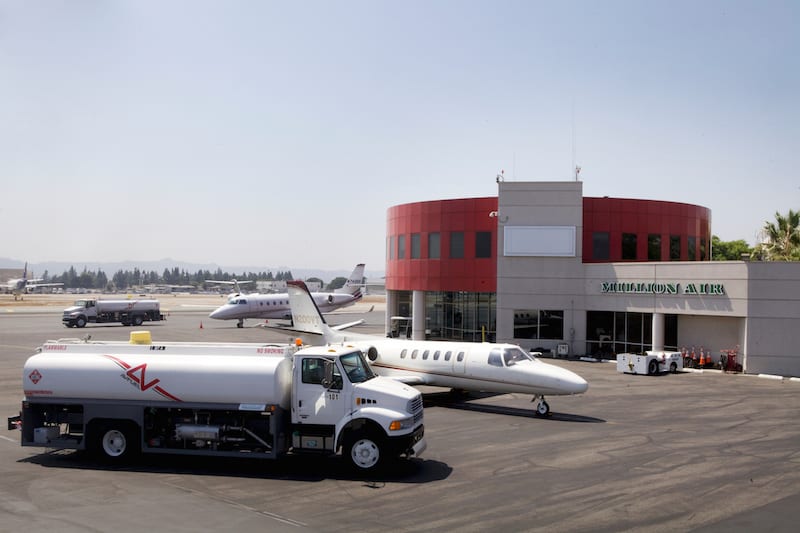 Pilots can stop in and fuel up at any of the participating Million Air Avfuel locations to receive double AVTRIP Points per gallon, or 10 AVTRIP Points per gallon on top-offs from March 1 through the end of the NCAA Tournament on April 4.
These Million Air locations — Addison, Texas (KADS); Burbank, Calif. (KBUR); Medford, Ore. (KMFR); and Tucson, Ariz. (KTUS) — will also honor a point/value match on competitors' loyalty programs during the promotional period.
Million Air is also offering one participating pilot a weekend getaway for two in any city of his or her choice that has an Avfuel-branded Million Air. Any pilot who takes fuel at participating locations during the promotion will be eligible for the randomly-selected grand prize.
"There's so much fun that surrounds the NCAA tournament," said Priscilla Arrera, Million Air Burbank's general manager. "Million Air wants to give back to our loyal customers and add to the excitement! It's our 'thank you' for choosing Million Air during one of the busiest times of the spring."