SOUTH SAINT PAUL, Minn. — Wipaire has named Amy Hoage vice president of sales & marketing.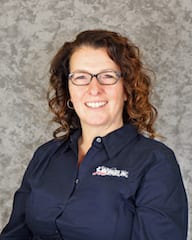 Hoage, who will oversee Wipaire's sales and marketing functions, including technical support, holds a bachelor of science degree in industrial engineering with studies in journalism, marketing, and advertising from Iowa State University.
She has also earned a masters of business administration from Drake University.
Her experience includes industry leaders such as Goodrich, PAS Technologies, and Smiths Group.