The third annual SUN 'n FUN Career Fair will be held April 6, during the annual fly-in.
The career fair will take place from 9 a.m. to 2 p.m. in the Florida Air Museum.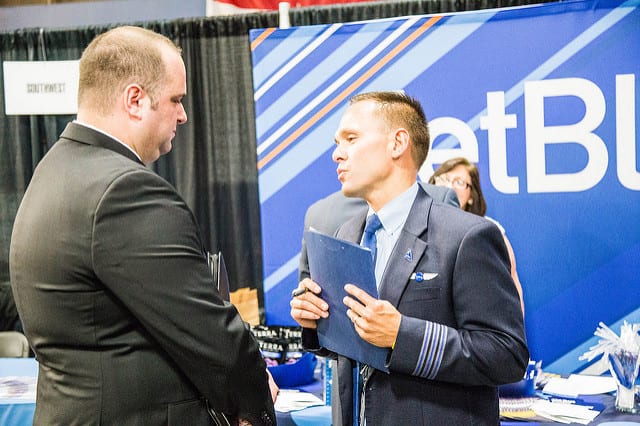 SUN 'n FUN has once again partnered with the aviation job website, JSfirm.com, to host the event. Recruiters will be onsite to interview for openings with their companies.
"Each year the Career Fair becomes more popular with aviation companies because of the quality of talent in one place. This year will be no exception," said Robb Williams, executive director of the Aerospace Center for Excellence. "Bring your resume, interview for your new job, and then enjoy the air show!"
Abbey Hutter, Marketing Coordinator for JSfirm.com stated, "We are happy to continue our partnership with SUN 'n FUN. Our joint effort over the last two years was to create and now maintain these opportunities for job seekers and companies. We are excited to help with their career fair again!"
Companies that will be at this year's career fair include:
Delta
SkyWest
Frontier
Allegiant
Compass
Endeavor
GoJet
FlightSafety International
Trans States
Express Jet
Republic
PSA
Ameriflight
All job seekers are encouraged to visit the SUN 'n FUN website to view jobs, register, and purchase your admission ticket to the fly-in.