SocialFlight's Event of the Week is the 49th Annual Tuskegee Fly-in, slated for May 20-21 at Moton Field Municipal Airport (06A) in Tuskegee, Alabama.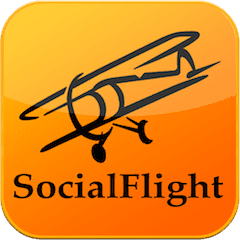 This will be a weekend filled with amazing aircraft at one of the most historic airports in the country, according to organizers.
More than 10,000 African-American men and women in military and civilian groups supported the Tuskegee Airmen.
They served as flight instructors, officers, bombardiers, navigators, radio technicians, mechanics, air traffic controllers, parachute riggers, and electrical and communications specialists.
Support personnel also included laboratory assistants, cooks, musicians, and supply, firefighting, and transportation personnel. Their participation helped pave the way for desegregation of the military that began with President Harry S. Truman's Executive Order 9981 in 1948.
Find events like this and many more like it with a free registration at SocialFlight.com.