The second annual Trick or Treat at the Scairport was held Oct. 23, 2021, at La Porte Municipal Airport (KPPO) in Indiana.
The event attracted 23 airplanes and almost 400 kids, according to Rachel Boulahanis, the airport manager.
Besides trick or treating at each airplane, the event also featured a photo booth and a hayride airport tour, complete with a volunteer tour guide who explained some of the markings and signs around the airport.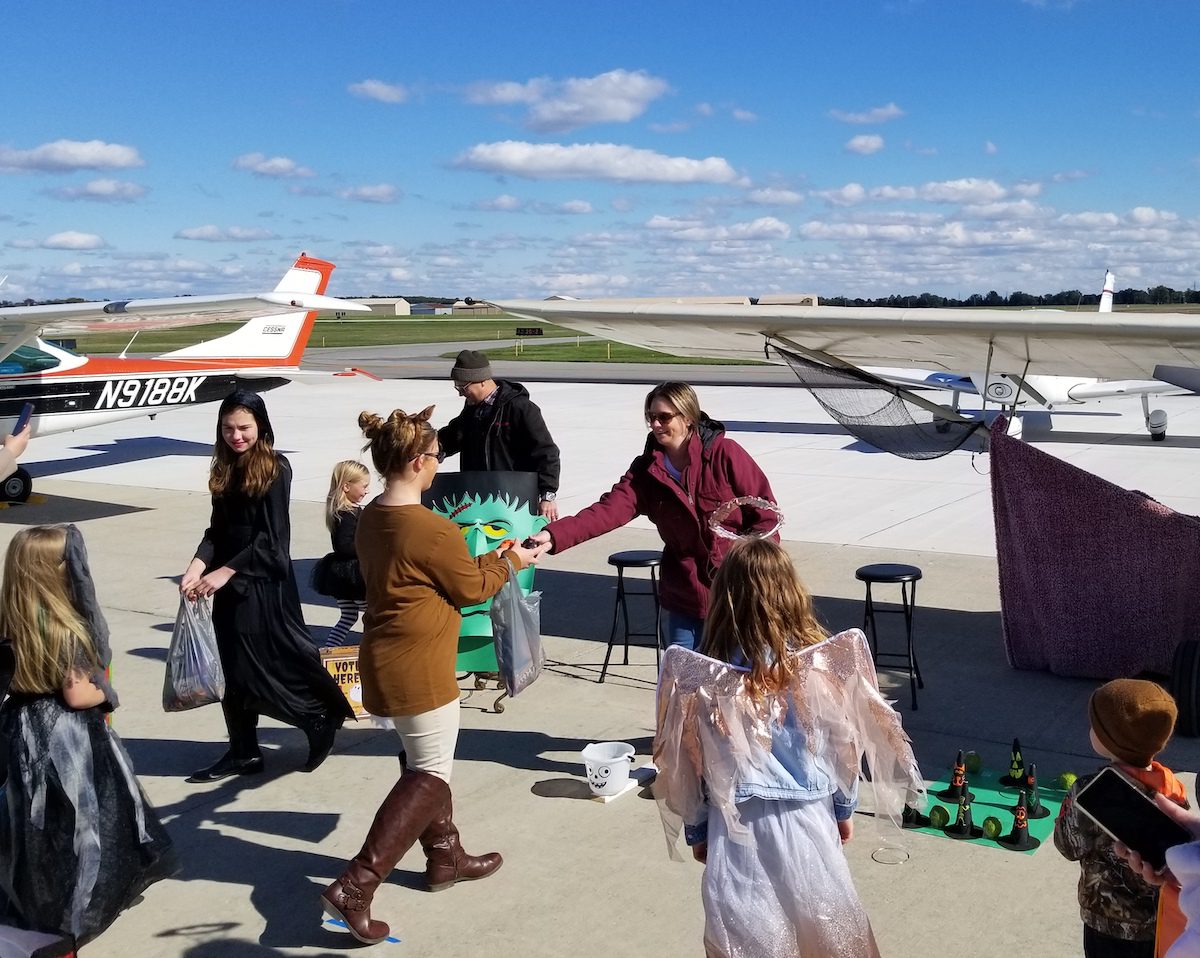 "A fun addition to this year's Trick or Treat at the Scairport was a large traveling trophy to display the winners names for best decorations," she says. "Pilots competed for 'Best Display' by decorating their airplanes and making or buying elaborate costumes."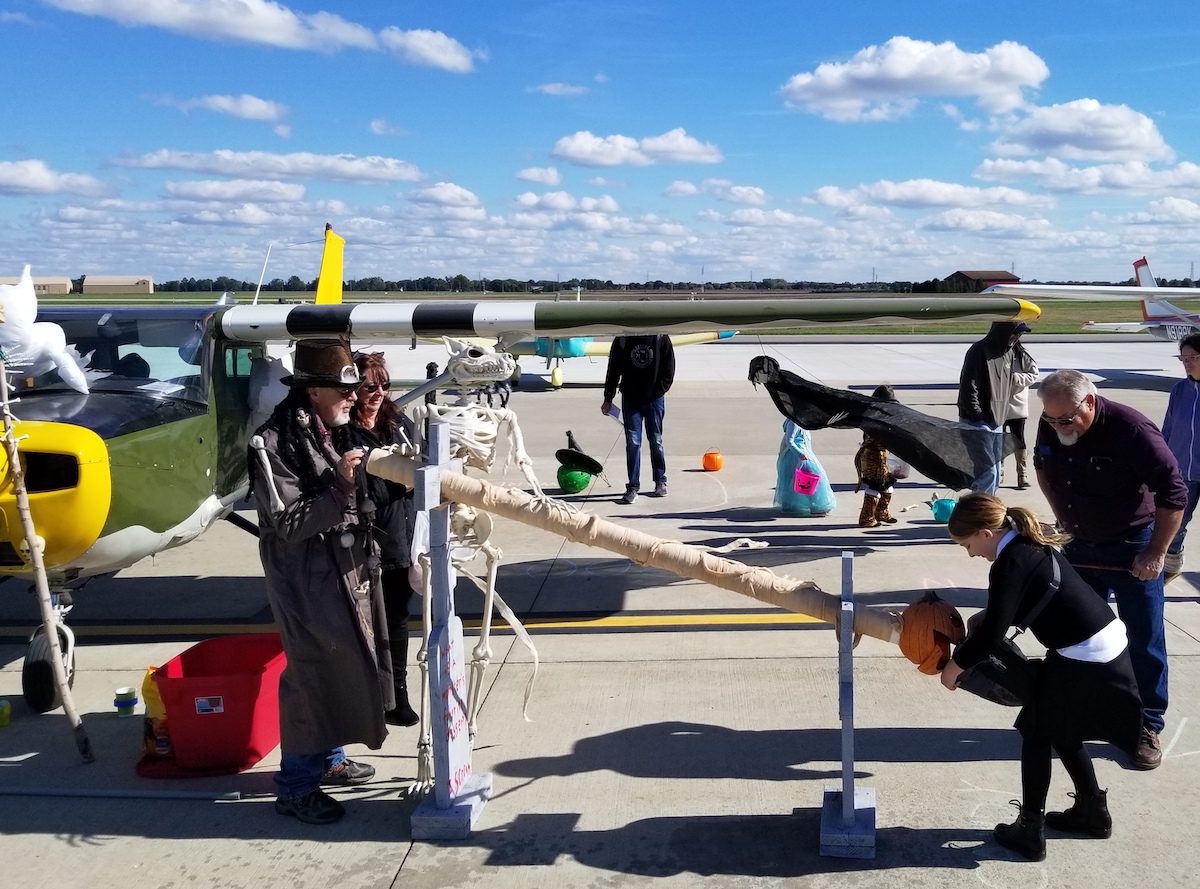 Participants voted for Chris and Donna Hunt as this year's winners. This is the second win for the couple, who made a haunted trail that meandered around their airplane.
Coming in a close second was Rossmeri and Bill Eisele, who handmade costumes to fit their "Mars Attacks" theme, she adds.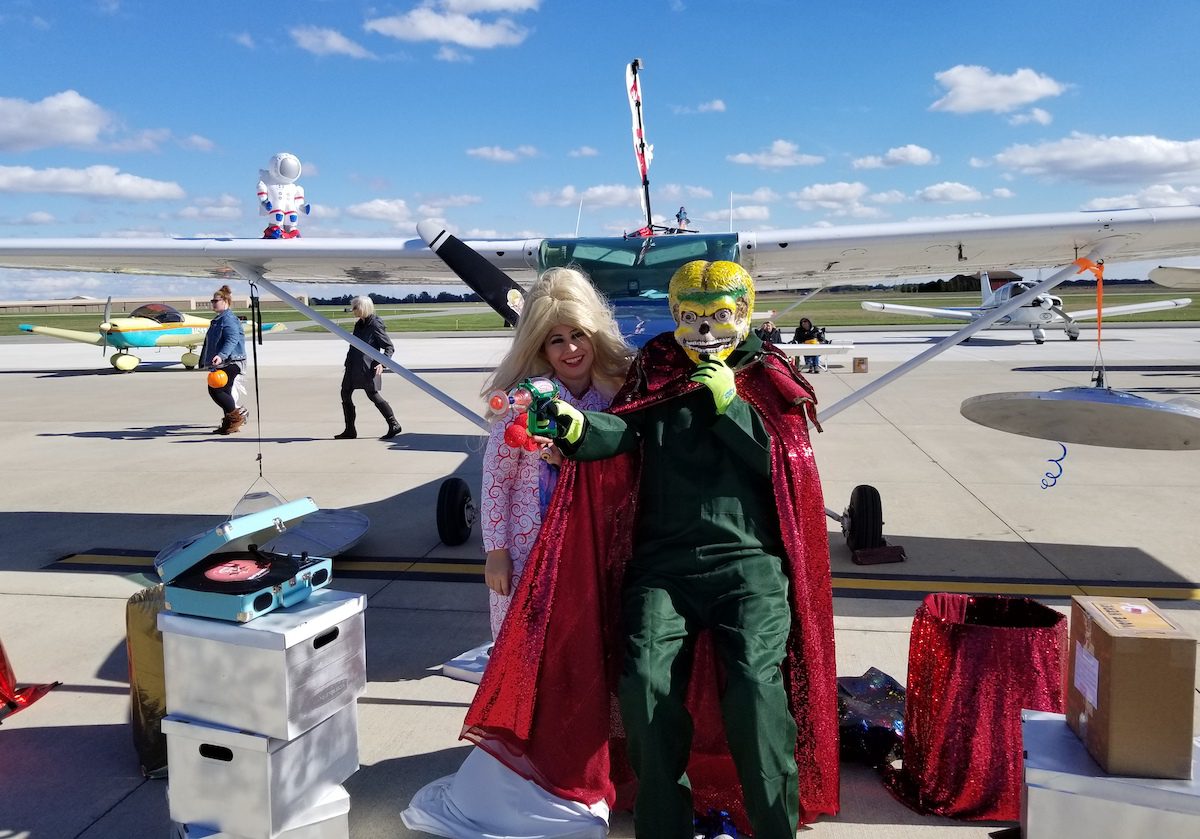 The event was made possible by the pilots who volunteered their time and large candy donations made by the community, according to Boulahanis.