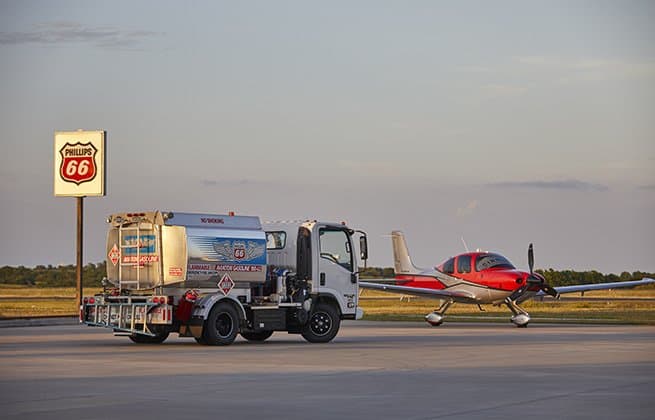 Phillips 66 Aviation, a refiner and supplier of jet fuels and avgas, has launched a new carbon offset program for FBOs and flight operators.
Done in partnership with 4AIR, a rating system focused on sustainability in private aviation, the program identifies and obtains carbon credits that fund specific projects to offset carbon emissions.
"We're excited to announce our carbon offset program in collaboration with 4AIR as we continue to invest with new ventures and technologies that align with our ongoing sustainability priorities," said Lindsey Grant, manager, Phillips 66 Aviation. "The first step to any new initiative is awareness and education. At Phillips 66 Aviation, we're giving pilots and FBOs the right tools to help them on their carbon journey. We look forward to working alongside the 4AIR team, to bring sustainable offerings to our customers."
Through the new program, pilots and FBOs will have access to a program that allows them to offset carbon dioxide emissions from jet, avgas, and even gasoline and diesel emissions generated by their vehicles and operations equipment. Carbon credits are validated and purchased using industry verification standards, and customers receive certificates of retired credits to fulfill their sustainability plans, company officials explained.
The program is a part of Phillips 66 Aviation's goal to support the reduction of carbon emissions, officials added.
Phillips 66 plans to convert its San Francisco refinery in California into one of the world's largest renewable fuels facilities, enabling it to produce sustainable products, including sustainable aviation fuel and renewable diesel, by 2024.
SAF has been shown to reduce carbon lifecycle emissions by up to 80% compared to traditional jet fuel, company officials note.
Company officials point out that Fontainebleau Aviation, an FBO at Miami-Opa Locka Airport, has been involved in the carbon offset program since November 2021. Not only does it offer carbon offsets to its customers, but the FBO's gasoline and diesel emissions generated by the company's refuelers, ground service equipment, and vehicles are also part of the program.
"As SAF continues to be a focus within the industry, we find it necessary in doing our part to improve our planet and offset emissions however we can," said Bobby Courtney, VP of aviation at Fontainebleau Aviation. "It is crucial for all FBOs to acknowledge their carbon footprint and take the necessary steps to lighten it. In affiliation with Phillips 66 Aviation, we are proud to be an industry trailblazer where our flight operators have the ability to offset their emissions."