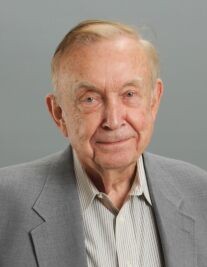 The aviation community lost another long-time author, historian, and museum curator with the passing of Robert C. Mikesh on Feb. 12, 2022. He was 93.
Bob Mikesh shared the joy of aviation as a pilot, model builder, National Air and Space Museum curator, and the author of definitive works on Japanese military aviation, as well as other historical aviation topics and museum restoration tutorials.
He flew a glossy black Douglas B-26 Invader bomber in the Korean War, and retired from the Air Force after 23 years of service.
He served in aeronautical curatorial positions at the Smithsonian Institution's National Air and Space Museum until his retirement in 1991.
An obituary notice for Bob suggests memorial contributions may be made to Catholic Charities or the Glenn L. Martin Maryland Aviation Museum.