Now available from Miller Electric Mfg. Co. is Ron Covell's "Advanced TIG Welding" DVD video, which features how-to tips and instruction developed for those looking to become more proficient with the TIG welding process.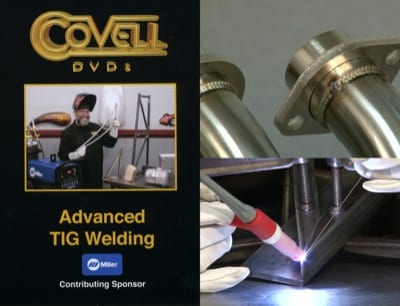 The program by recognized metalworking expert Ron Covell is a follow-up to his "TIG Welding Basics" DVD and covers many advanced topics in TIG (GTAW) welding, including welding chrome-moly steel, stainless steel, aluminum, magnesium, bronze, copper and titanium. Viewers can benefit from Covell's clear guidelines for using pulse and waveform adjustments that many new TIG machines have, along with practical advice on machine setup, joint preparation and weld finishing, according to Miller officials.
Ron Covell's "Advanced TIG Welding" DVD is priced at $40 and can be purchased directly from Miller's website MillerWelds.com or from Ron Covell's website, Covell.biz.