By Ann Pellegreno
Well-known aviation mechanic Lee R. Koepke, 87, of Ypsilanti, Michigan, passed away July 3.
After serving in the Army Air Force during World War II, Lee pursued a career as a mechanic and IA.
Known for taking a derelict 1937 Lockheed 10 Electra destined to be used for firefighting practice at Willow Run Airport, he restored it for the 1967 Earhart Commemorative Flight.
He went on the flight with pilot Ann Pellegreno, copilot William Payne, and navigator Bill Polhemus. The group successfully located Howland Island on the date, 30 years later, that Earhart was to have landed there.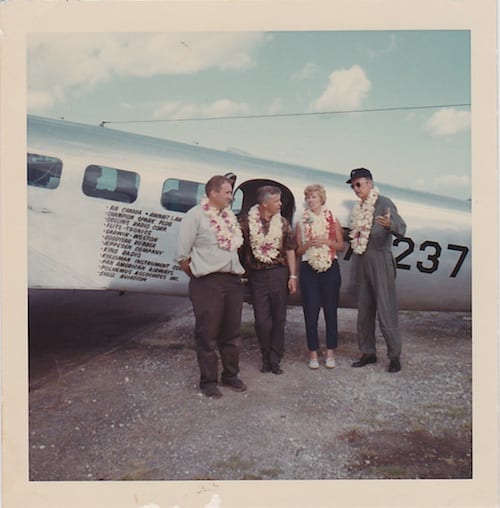 Lee's Lockheed is in the National Transportation Museum of Canada, representing Trans Canada Airlines' first purchase of a modern airliner in October 1937.
Lee will be remembered by many mechanics who attended the Detroit Institute of Aeronautics, which he founded in 1968 and operated until it was purchased by the Michigan Institute of Technology in 1990.
Koepke retired as an aircraft mechanic from Republic Air Lines in 1980.
As an aeronautical tribute, Lee leaves not only his work as a mechanic but hundreds of persons whom he taught, mentored, and helped, including his two sons, Jeff and Gary, who became aviation mechanics.