FORT LAUDERDALE, Fla. — Banyan Pilot Shop will host MyGoFlight's iPad Takes Flight! EFB Challenge – Connected Flight Edition Seminar. This seminar is designed to advance the use of iPads and tablets as an Electronic Flight Bag (EFB) and a connection to information and on-board navigational systems during all phases of flights.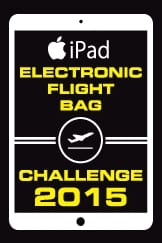 The seminar will be presented Tuesday, Feb. 10, from 6:30 to 8 pm at Banyan's facilities atFort Lauderdale Executive Airport (FXE). Banyan Pilot Shop is sponsoring the $49 seminar cost for all attendees. Pilots must register at MyGoFlight.com/ipadEFB to ensure a space at no charge.
The seminar will cover using the iPad for pre-flight planning, understanding weather, picking your application, cockpit readiness, re-routing/re-planning, and diversions and emergencies. It will demonstrate what it looks like to have mastered using the iPad in flight.
The instructor, Charles Schneider, CEO of MyGoFlight, requests that participants bring their EFB/tablet/iPad charged, apps loaded, and data updated so you can follow along as real-world scenarios are used to demonstrate what it looks like to have mastered the iPad in-flight. You will be able to test and assess your skills.
Schneider is an instrument-rated pilot and a staunch advocate of pilots properly using advanced technology in-flight. His seminar series, iPad Takes Flight!, has been given to thousands of pilots over the last four years.