A few lingering showers didn't keep pilots from Sporty's 11th annual fly-in, which attracted hundreds of attendees.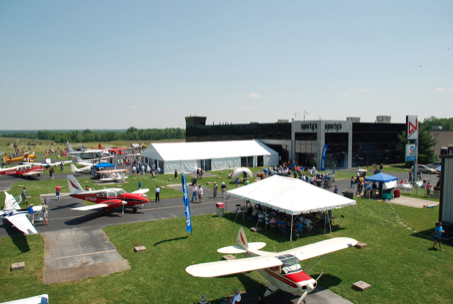 While fly-in traffic was down, drive in traffic was up – and Sporty's customers consumed upwards of 700 free hot dogs.
This year's fly-in hosted the largest number of exhibitors ever, according to Sporty's officials.
Seminars from Sporty's, ForeFlight, and Garmin were near capacity, they said.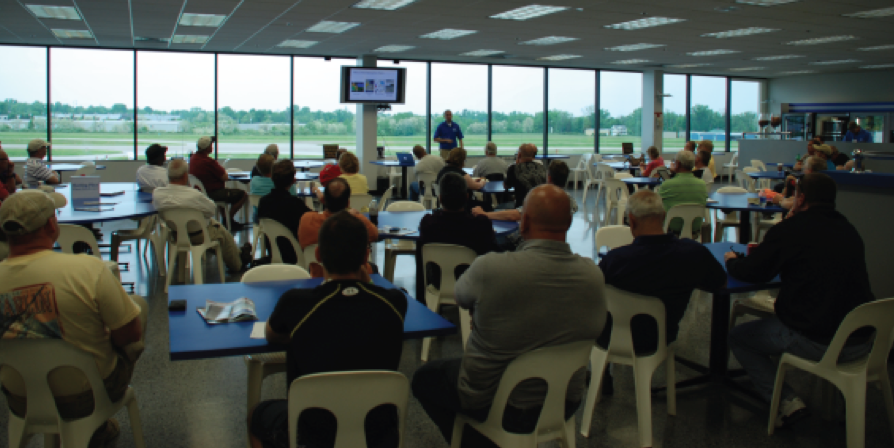 A highlight of the fly-in was the annual phone call to the Sporty's customer who won Sporty's Aircraft Sweepstakes – this year a 2015 RV-12.
The winner was Rick Okikawa of Sacramento, California, who is a relatively new pilot. He began as a customer with Sporty's two years ago when he purchased Sporty's Learn to Fly Course for his training. Last year, he earned his private certificate. A ForeFlight subscription qualified Okikawa as a customer for this year's sweepstakes.
When informed by Wolf that he is the 2015 Sweepstakes winner, a stunned Okikawa laughed and replied, "This is kind of surreal," and then added, "I'll be pinching myself making sure I'm awake."
Okikawa will travel to Batavia, Ohio, in the weeks ahead to claim ownership of his airplane. Sporty's announced its next sweepstakes airplane will be a Legend Cub.