World View, the commercial balloon spaceflight company, has been included in the Neiman Marcus Christmas Book as one of 10 Fantasy Gifts.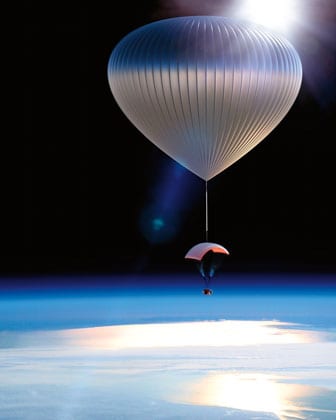 The Christmas Book includes an exclusive World View package available only to 10 Neiman Marcus customers that features the opportunity to be a part of a World View test flight.
Each $90,000 package also includes a private tour of Biosphere 2 with original crew member and World View CEO Jane Poynter, along with a ticket to be one of the first to see Earth from the company's pressurized capsule.
Passengers will have one to two hours to enjoy a view only a select number of people have been able to behold. Floating 100,000 feet above Earth, passengers will have access to wireless internet, an in-flight bar and a lavatory.