GRAND ISLAND, Neb. – Trego-Dugan officially opened its new FBO at Central Nebraska Regional Airport (KGRI) Nov. 3.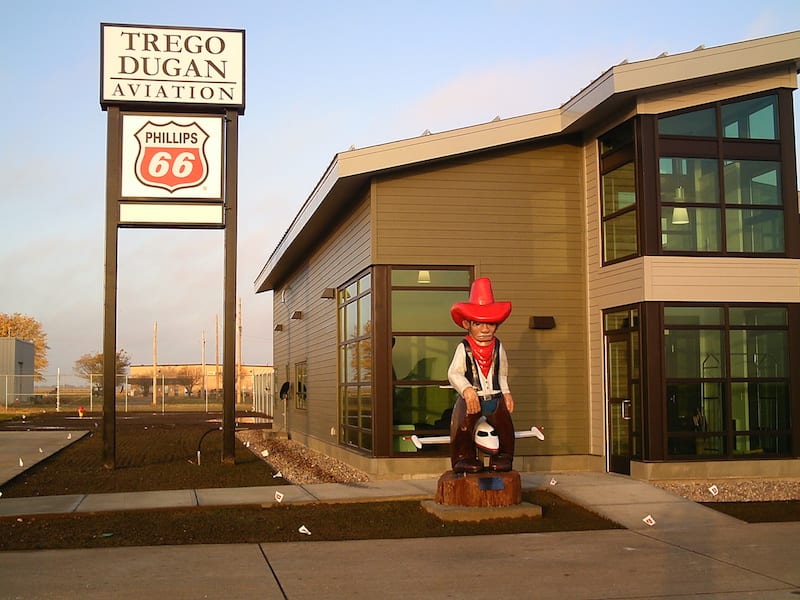 In addition to Trego-Dugan Grand Island, the family-owned and operated company also operates Trego-Dugan Jet Management, serving Chicago Executive Airport (KPWK), and Trego-Dugan Aviation, the company's original FBO and headquarters at North Platte Regional Airport (KLBF).
The KGRI facility boasts a pilot's lounge, conference room and top-line weather and computer service amenities. Service offerings include airline ground handling, avionics installations, a maintenance shop and Phillips 66 Aviation fuel available 24/7.
A unique feature of Trego-Dugan Grand Island is Rocket Bob, a towering 10-foot-tall wooden statue that greets all arriving aircraft. The relic, which has been a fixed attraction at the airport for nearly the past 30 years, was recently refurbished back to its original wild western luster by Trego-Dugan administrative assistant and artist, Jean Cook.