MIRAMAR, Florida — Becker Avionics is celebrating 60 years in business this year.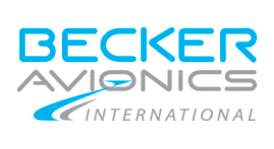 The Becker Avionics story started in 1956 at the edge of the airfield in Baden-Baden in the Southwestern part of Germany by Max-Egon Becker. Becker's passion for aviation and his flair for revolutionary technical solutions identified the corporate culture right from the beginning, company officials noted.
Now 60 years later, Becker Avionics designs, manufactures, sells and supports a range of navigation and communication equipment for Airborne, Air Traffic Control, Mobile and Search and Rescue applications.
Becker Avionics' customer base includes: AgustaWestland, Airbus, ATR, the Austrian Army and Police, British Aerospace, CASA, the Dutch Police, EADS, the Egyptian Navy, the German Air Force, Navy and Army, the German Border Patrol, the German Police, the Indonesian Navy, Pilatus, the Irish Air Corps, the Portuguese Air Force, RUAG, the Swiss Air Force, the US Army, US Air Force, US Navy and US Auxiliary Civil Air Patrol, and many more including firefighting, law enforcement, border security, search and rescue operations worldwide.