The Flirtey drone used to make the first FAA-approved drone delivery in the United States has been accepted into the collection of the Smithsonian's National Air and Space Museum, which displays the Space Shuttle Discovery, the SR-71 Blackbird and the first aircraft operated by FedEx.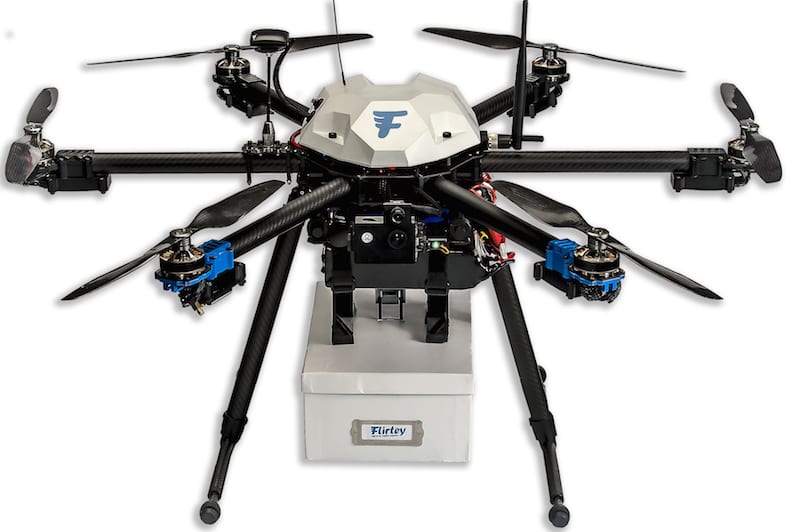 The six-rotor drone delivered medication to a rural medical clinic in West Virginia on July 17, 2015, after the medication was flown to a regional airport by a remotely operated NASA winged aircraft. The carbon fiber and aluminum drone has a delivery system that works by lowering the package in a controlled manner while the drone hovers in place. Built-in safety features include an automatic return-to-safe-location in case of low battery, low GPS signal or communication loss.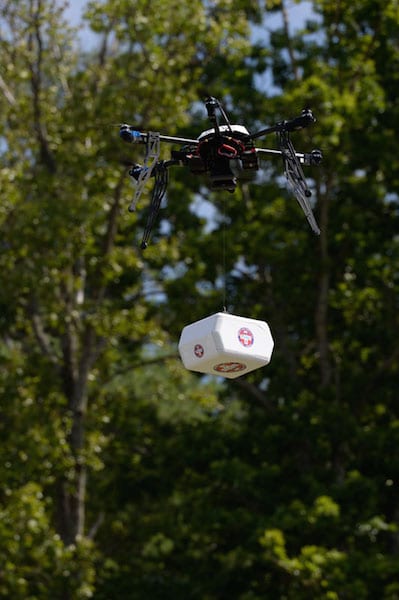 Through participation from NASA's Langley Research Center, Virginia Tech and the Mid Atlantic Aviation Partnership, Flirtey's delivery showcased the commercial potential of drone delivery in the United States and around the world, according to company officials.
Flirtey CEO Matt Sweeny (pictured below) said, "Flirtey's delivery was the 'Kitty Hawk moment' for the drone industry and it is fitting that our delivery drone will now be part of the same institution that displays the Wright Flyer."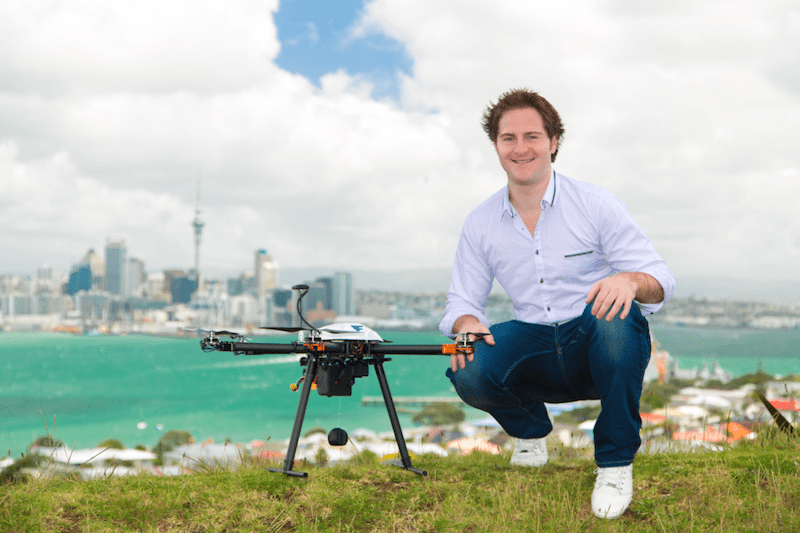 The drone was delivered to the National Air and Space Museum's Steven F. Udvar-Hazy Center, which is located near Washington Dulles International Airport. The center displays the some of the most important artifacts and advancements in aviation history. The drone will be put on exhibit after it has been prepared for long-term display by museum collections specialists.
"This is a tremendous milestone for our team. When drones are as commonplace as mail trucks, delivering anything you desire, people will look back at this as where it all began and be inspired to realize the next great chapters in our dreams of flight," said Flirtey co-founder Tom Bass.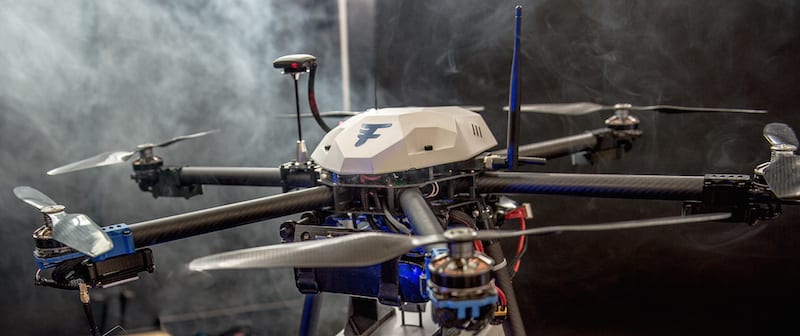 Flirtey is continuing its collaboration with the Virginia Tech Institute for Critical Technology and Applied Science, the Mid Atlantic Aviation Partnership, the NASA Langley Research Center, the Appalachian College of Pharmacy, Rx Partnership, the Health Wagon, Remote Area Medical, and the Business and Economic Development Office of Wise County, Virginia, and is planning to expand its drone delivery service in the United States.