FlightAware, a global provider of flight information and proprietor of the world's largest Automatic Dependent Surveillance-Broadcast (ADS-B) network, has introduced SkyAware Anywhere, a free software that provides a fused view of an individual's various ADS-B receivers.
SkyAware Anywhere provides users with a secure, raw view of everything their ADS-B receivers are seeing in real time on one map, from anywhere they have an internet connection, company officials explained.
SkyAware Anywhere takes your ADS-B receivers (including 1090 and 978 receivers) and combines them into a single map, allowing you to securely view the skies you're monitoring.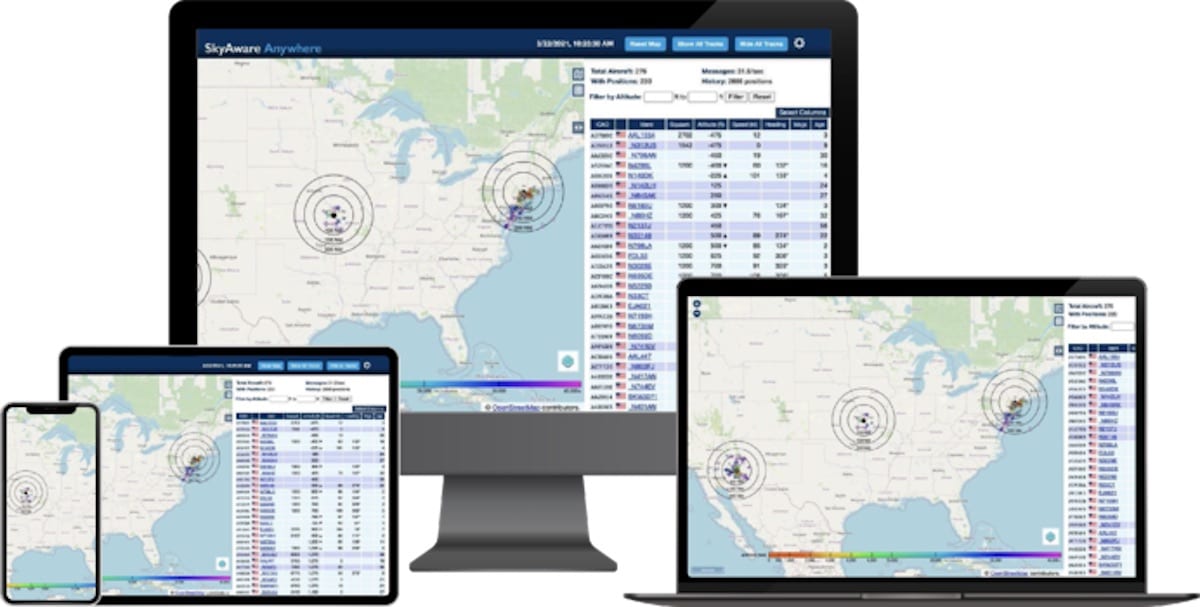 SkyAware Anywhere features include:
See real-time nearby flights from your receiver displayed on a personal radar-like interface
Does not require you to expose your receivers directly to the internet
Compatible with all FlightAware devices, including PiAware and FlightFeeders
There is no additional hardware, software, or update required for those with existing FlightAware ADS-B receivers
SkyAware anywhere is free for all FlightAware ADS-B hosts