The latest edition of the FAA Remote Pilot Small Unmanned Aircraft Systems Airman Certification Standards (ACS) is now available from ASA.
Major enhancements to this edition include updates to the "Airman Certification Standards Concept" subsection, and the addition of several knowledge elements related to operating rules, operations over people, remote identification, airspace operational requirements, airport operations, emergency procedures, physiology, and maintenance and inspection procedures.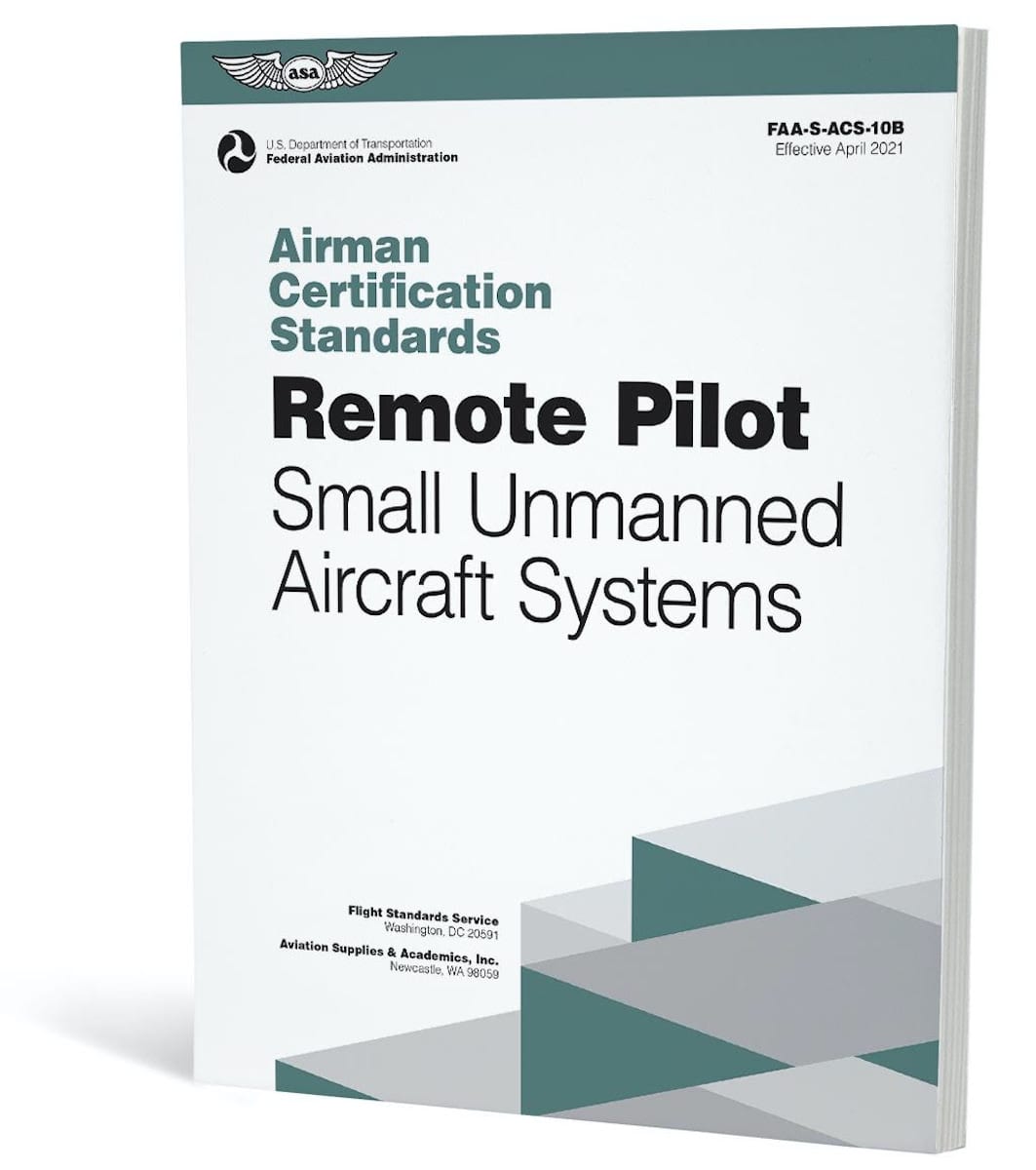 The Remote Pilot ACS provides the aeronautical knowledge standards for remote pilot certification in the small unmanned aircraft system (sUAS) category. This ACS incorporates and supersedes the previous Airman Certification Standards FAA-S-ACS-10A.
The ACS is the guide for students, instructors, and evaluators to understand what applicants must know, do, and consider to pass their FAA Knowledge Exam and checkride and earn their pilot certificate or rating.
The softcover book is priced at $5.95.