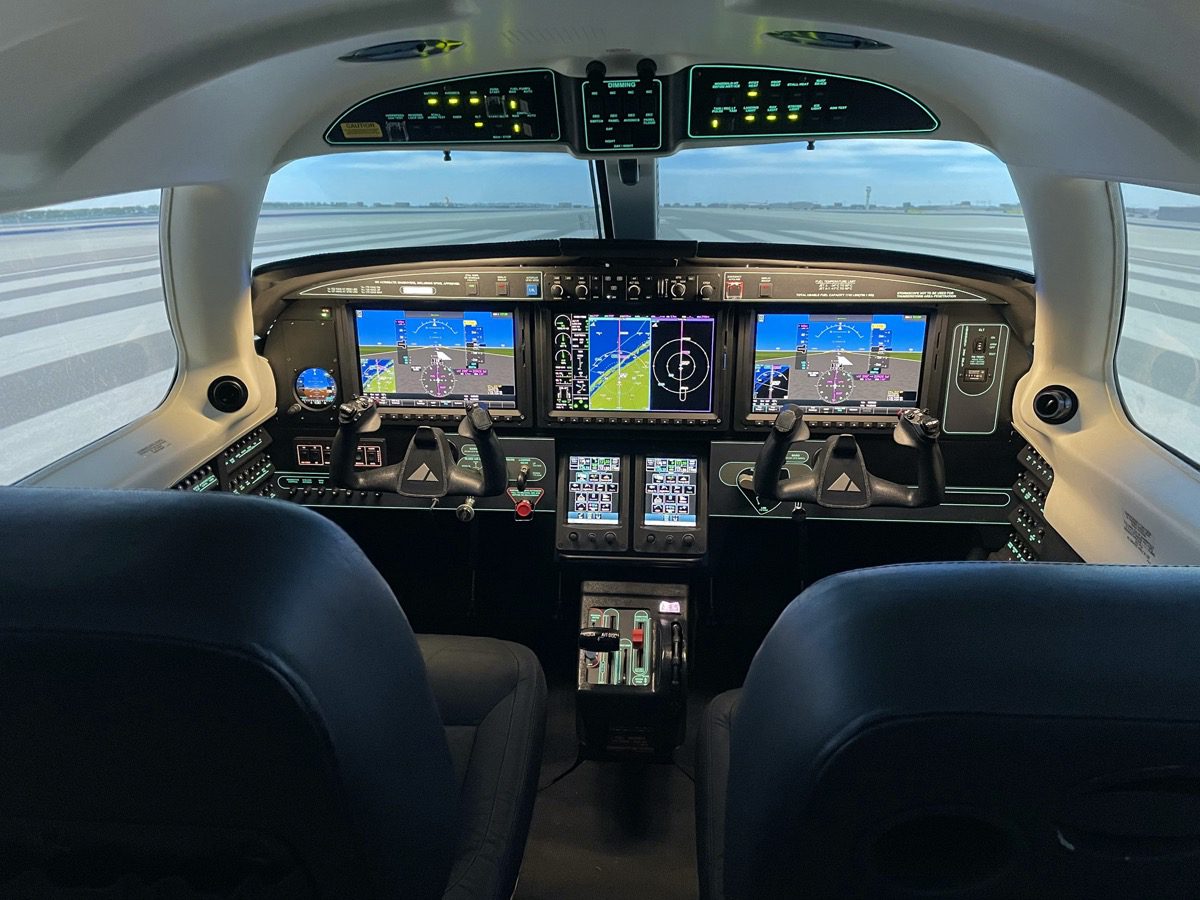 Legacy Flight Training has received FAA certification for the new Frasca flight simulator for the Piper M600/SLS in its initial and recurrent training curriculum at its training facility on the Piper Aircraft campus in Vero Beach, Florida.
Legacy Flight Training is an authorized Piper training provider for the entire Piper family of products and the exclusive training provider for the M600. Legacy provides simulator training in addition to in-aircraft training with initial training for new Piper owners as well as annual recurrent training.
The M600/SLS simulator provides a realistic flight experience using an actual M600 fuselage, pilot seating, sub panels, switching and flight controls, and multi-channel projection system with wrap around visuals, according to Legacy officials. It also features M600 type specific Garmin G3000 avionics with Piper's HALO safety system, inflight stability protection, level mode, and auto throttle system.
"By allowing pilots to practice scenarios not ideal for in-aircraft training, our customers can achieve a higher level of safety and proficiency. Realistically experiencing and training in scenarios involving start sequence anomalies, stalls, upset recognition and recovery techniques, maneuvers in icing conditions, takeoffs and landings in gusting crosswinds, unusual mechanical failures, and more, provides a proven advantage to pilots of all aircraft," said Bill Inglis, president and owner of Legacy Flight Training.