PALM SPRINGS, Calif. – The second annual FLYING Aviation Expo, featuring a parade of planes and a host of seminars and hands-on demonstrations, wrapped up the three-day event with thousands of pilots and aviation enthusiasts in attendance. The event, organized and produced by Lift Event Management in affiliation with FLYING magazine, will return Oct. 13-15, 2016.
Kicking off this year's expo was the Parade of Planes on Thursday, Oct. 15, with more than 42 aircraft taxiing from the airport to the Palm Springs Convention Center.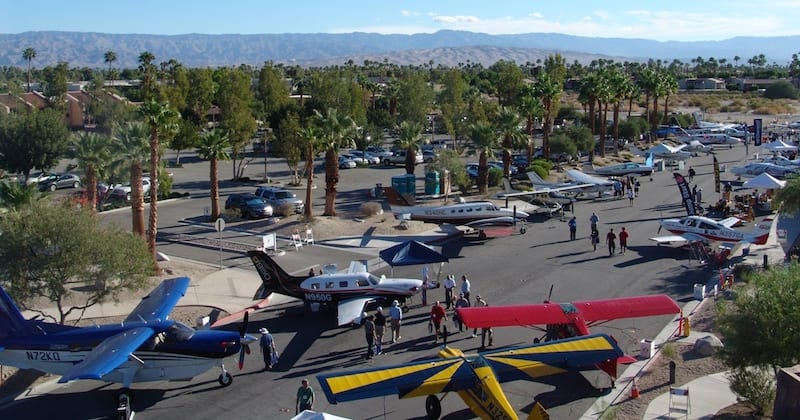 The show floor featured 135 aviation and lifestyle companies, including Scheyden, Cirrus Aircraft, SkyRunner, Pilatus, Cessna, AVEX (TBM) Garmin, Foreflight, Chandelle Winery, and others. Also present on the show floor were new cars such as Tesla and a Helio helicopter on display.
The most popular seminars included learning from military pilots on how to prioritize tasks in a task-saturated environment and hearing from a fighter pilot on how to avoid TFRs. In total, there were more than 60 panel discussions and seminars during the three-day Expo.
Show officials also noted $10,000 was raised in a Silent Auction to benefit Angel Flight West and Able Flight.