Joe Clark, a partner in Seattle's Gateway USA, Clay Lacy Aviation, has received the Meritorious Service to Aviation Award from the National Business Aviation Association (NBAA).
Presented at the 2015 NBAA Convention in Las Vegas, it recognizes "extraordinary lifelong professional contributions to aviation." Past honorees include legends and luminaries Eddie Rickenbacker, Jimmy Doolittle, Bill Lear, Arnold Palmer and Clay Lacy, Clark's longtime friend and business associate.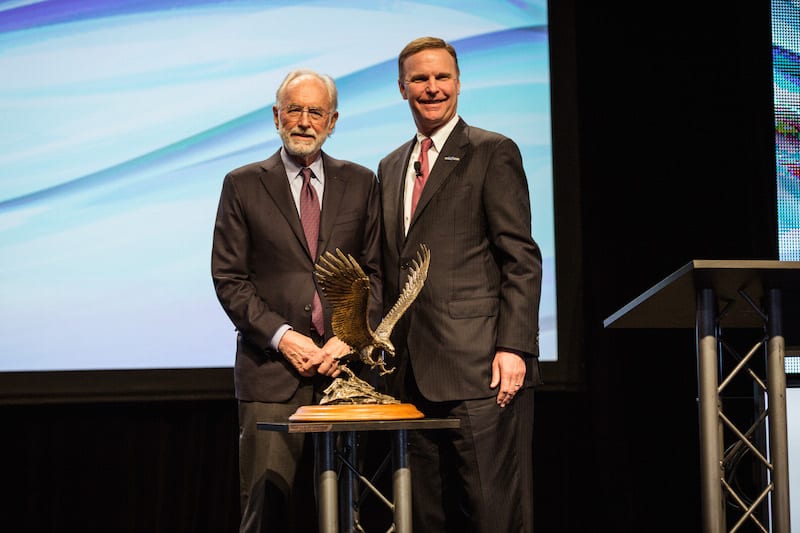 The co-founder, chairman and CEO of Seattle-based Aviation Partners Inc. (API), Clark led the development of advanced technology winglet systems, showcasing both speed and performance in record-setting flights with Clay Lacy in the mid-1990s.
As of June 2015, API estimates the company's Blended Winglet Technology has saved commercial and business jet operators an estimated 5 billion gallons of jet fuel, representing a global reduction of 107 billion pounds in CO2 emissions. Aviation Partners-designed winglets are now flying on more than 6,100 jet airplanes and more than 20 aircraft types across the globe.