Hal Shevers, founder of Sporty's, sent along this photo of Paul Puehler, a retired Delta Air Lines avionics professional and instructor for University of Cincinnati – Clermont Aviation Technology program, who is instructing students on jet engine operations.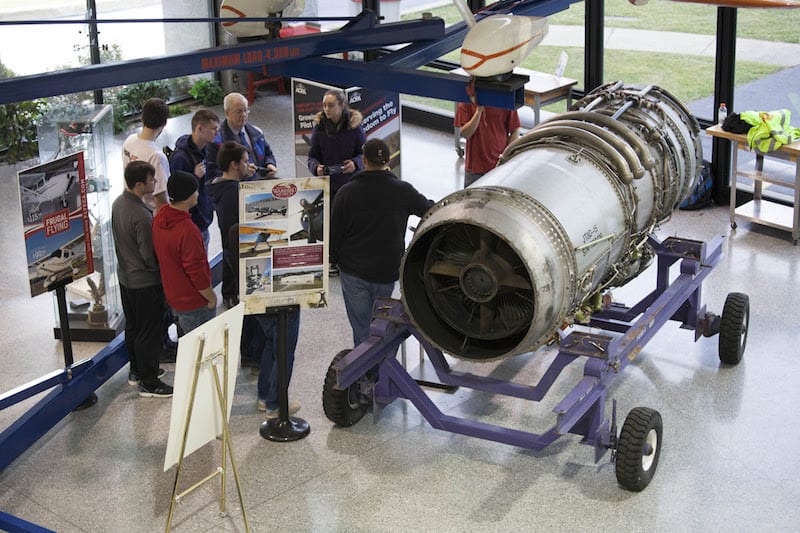 The engine is a JT8D-15 from a Boeing 727-200 and was awarded to Sporty's Academy through a Women In Aviation International grant sponsored by FedEx to support Sporty's educational initiatives, Hal explains.
"Just another day at general aviation's most interesting airport," he adds.
You can see the Sporty's lobby live at Sportys.com/pilotshop/webcams