BOISE, Idaho — Idaho Gov. Butch Otter has signed a bill that removes the sunset provision on the sales tax exemption for aircraft parts installed on out-of-state aircraft. Without the bill, the tax exemption would have expired June 30, 2016.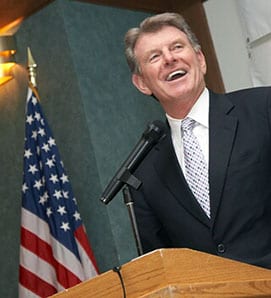 "This legislation nets a financial gain for the state of Idaho," said Vice President and General Manager for Western Aircraft Austin Shontz. "The removal of this provision allows Western Aircraft and other FAA-approved repair stations to continue to attract business that is now performed in other states and perform that work in Idaho."
The sales tax exemption bill was originally passed in 2012, but contained a sunset provision that would have allowed it to expire in June 2016 without action by the legislature.
"The sales tax exemption has helped Western Aircraft grow its business and make significant capital investments," said Shontz. "We feel this is a big win for the state of Idaho both in terms of growing jobs and building the aviation industry for the future."