CLEVELAND, Ohio — The International Women's Air & Space Museum (IWASM) will host its annual free community outreach program, Family Day, April 9,, from 10 a.m. to 3 p.m.
This year's theme is "Record Breakers," featuring various records set by females in the aviation and aerospace fields.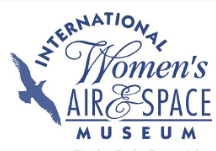 There will be different games and activities throughout the day for children to participate in.
A raffle will be held throughout the day featuring prizes from local businesses, sports teams and area attractions.
The museum offers free admission. Exhibit hours are 8 a.m. to 8 p.m., seven days a week. Office, gift shop and research center hours are 10 a.m. to 4 p.m., Monday through Friday.
The International Women's Air & Space Museum is located in the terminal of Burke Lakefront Airport. The mission of IWASM is to preserve the history of women in aviation and space and to document their continuing contributions today and in the future.