OLNEY, Texas — Air Tractor has received FAA certification for factory production line installation of the Electronics International MVP-50T turboprop engine analyzer in all production Air Tractor aircraft.
Going forward, the glass panel engine instrument display will be optional equipment in all models of Air Tractor aircraft.
"Today, Air Tractor airplanes are rolling off our production line equipped with the MVP-50T," said President Jim Hirsch.
The MVP-50T system has, in fact, been available since 2012 as an option to analog engine instruments, notes Hirsch.
"Just like the trend in general aviation, there has also been a steady increase in the number of ag aircraft operators requesting graphic display of engine and flight instrumentation," he said. "We have responded to that."
As an example of those efforts, Hirsch points to the RC Allen RCA2600-3 Digital Horizon, which became standard equipment in all Air Tractor production airplanes in 2015.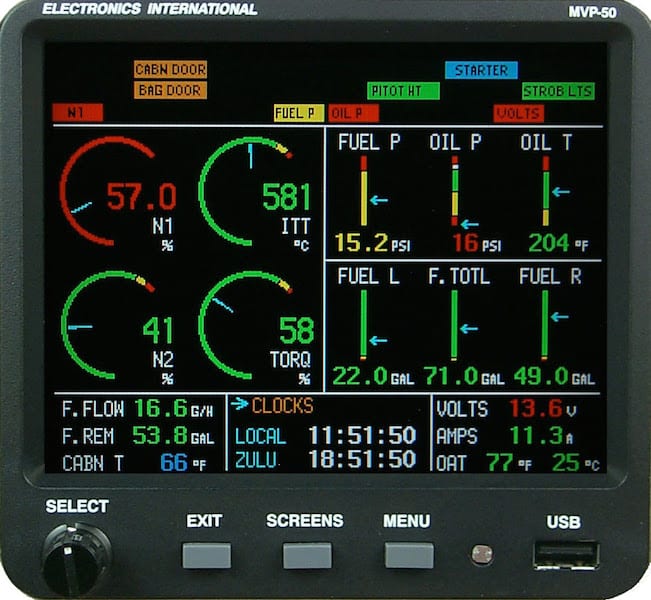 In addition to providing a pilot a wealth of engine information at a glance, the MVP-50T also offers more detailed analysis of engine function and performance, says Hirsch.
"Much like the personal trainer wristbands people wear today, the MVP-50T also generates useful data and metrics, which ag operators can use to gain valuable insights into the performance of their Pratt & Whitney Canada turbine engine," he said.
Hirsch points out that the turbine engine represents about half of the aircraft investment. "It's only natural that ag aircraft operators want to closely monitor that asset," he noted.
The digital display of the MVP-50T presents pilots with complete turbine engine operation information at a glance: Propeller tachometer, gas generator tachometer, internal turbine temperature, engine torque, oil pressure, oil temperature, battery voltage, generator output, fuel quantity, fuel flow, fuel pressure, and other functions.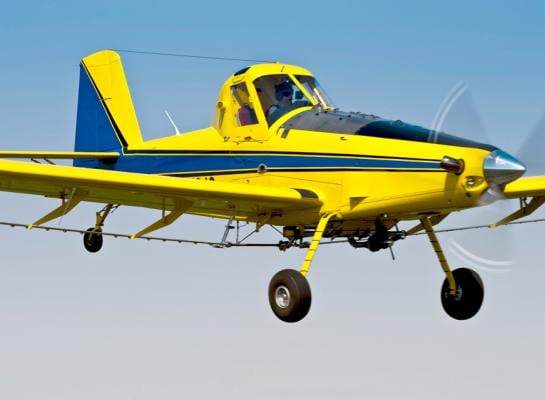 Other features include warning lights that provide pilots with immediate alerts whenever critical function parameters are exceeded during flight.
Onboard data-recording gives pilots the capability to review the entire flight history of parameters for any flight.
Customizable checklists allow the MVP-50T to visually inform the pilot which steps have and have not been completed in each checklist.
General information screens and flight plan screens can be customized to store critical flight information, allowing pilots to create a "virtual cockpit."
An Onboard USB port allows pilots to change configurations, update firmware, upload checklists, upload flight plans, upload general information screens, and download critical flight data logs.