PEACHTREE CITY, GA — Aircraft Spruce East will host its annual customer appreciation day on Saturday, May 14, from 8 a.m. to 4 p.m. at its facility next to Falcon Field (KFFC).  
On hand will be representatives from Champion, Concorde, Delorme, Gill Batteries, Hartzell, Michelin, and Tempest.  
There will be a number of raffle prizes given out during the day. Aircraft Spruce will be offering a free shuttle service to and from the airport.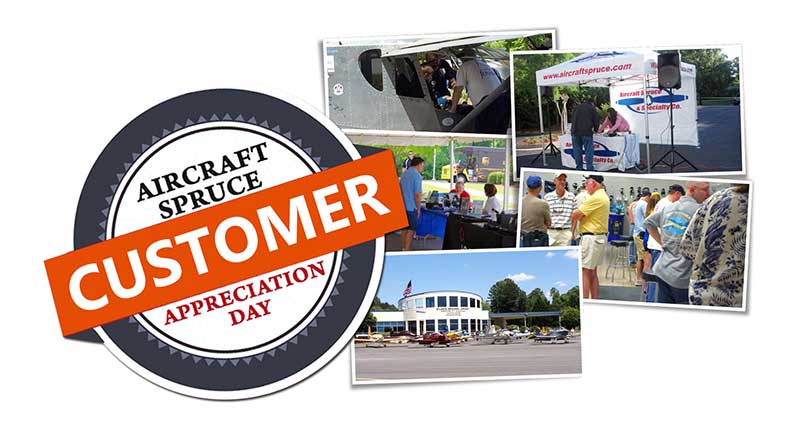 The Falcon RV Squadron is hosting its Spring 2016 RV Fly-In and Cookout on the same day as the Aircraft Spruce Customer Appreciation Day, Aircraft Spruce officials note.