Most people remember the late Peter M. Bowers as the designer of experimental aircraft, an eminent aviation historian and the writer of "Of Wings & Things" in General Aviation News.
He is perhaps best remembered for the single-place FlyBaby, but did you know that he also created a two-place mid-wing design in the 1970s?
The airplane was known as the Bowers Model 4 or "Namu II" because it looked like an Orca of the same name at the Seattle Aquarium.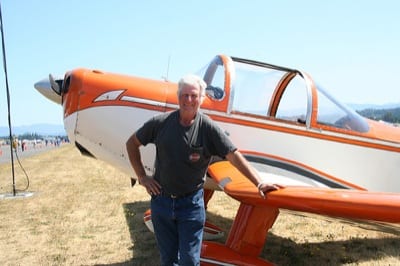 The airplane is currently owned by Don Norman of Oak Harbor, Wash.